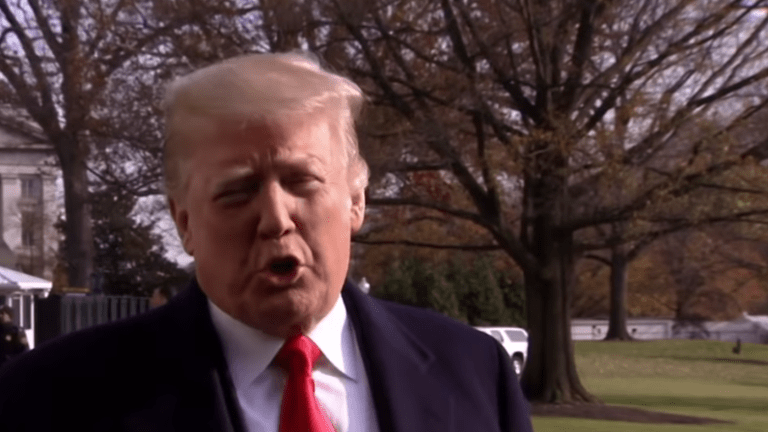 Trump Denies Lack of Interest in Chief of Staff Position
President Trump decries claims that no-one wants the Chief of Staff position.
Tuesday morning, he tweeted:
"Fake News has it purposely wrong. Many, over ten, are vying for and wanting the White House Chief of Staff position. Why wouldn't someone want one of the truly great and meaningful jobs in Washington. Please report news correctly. Thank you!"
Since Monday the media has reported that Trump is desperately trying to find his next chief of staff after Nick Ayers, Pence's number one aide denied that he would be filling in the position.
The Hill reports that the main candidates in the running for the gig are
Rep. Mark Meadows (R-N.C.), Treasury Secretary Steven Mnuchin, U.S. Trade Representative Robert Lighthizer, and Office of Management and Budget Director Mick Mulvaney.
Meadows confirmed that he would want the job calling it an "incredible honor." he is the only one of those being considered who has indicated any real interest.
Trump announced over the weekend that chief of staff John Kelly would be leaving at the end of the year. The replacement will be Trump's third chief of staff in the two years since he took office.
"John Kelly will be leaving, retiring. I don't know if I can say 'retiring,' " Trump said on the South Lawn on Saturday before leaving for Philadelphia. "But he's a great guy. John Kelly will be leaving at the end of the year."