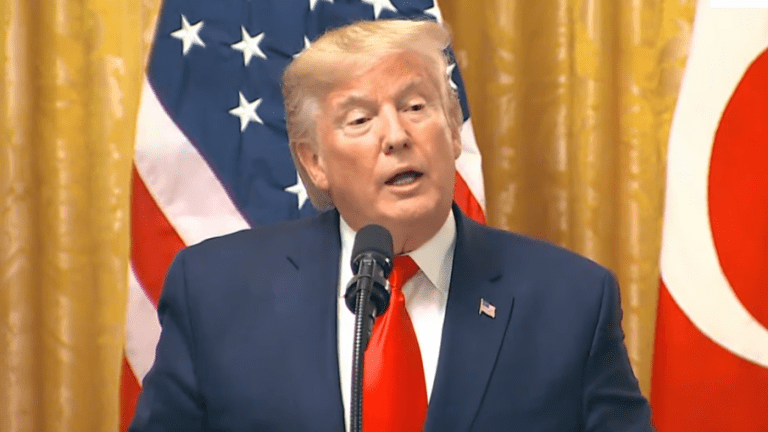 Trump denies call with Sondland amid impeachment inquiry
President Trump has denied any knowledge of a phone call that he allegedly had with U.S. ambassador to the European Union Gordon Sondland regarding his interactions with the Ukraine.
"I know nothing about that. First time I've heard it," Trump told reporters during a press conference with Turkish President Recep Tayyip Erdoğan.
"I've never heard this. In any event, it's more secondhand information, but I've never heard it," Trump continued.
On Wednesday, William Taylor, the top U.S. diplomat in Ukraine, testified that a staffer told him that Trump called Sondland on July 26 to inquire about investigations sought by his personal attorney Rudy Giuliani.
According to Taylor, the call with Sondland came just a day after Trump asked Ukrainian President Volodymyr Zelensky to investigate the 2016 election interference as well as former Vice President Joe Biden and his son's business dealings in Ukraine.
"Ambassador Sondland told President Trump that the Ukrainians were ready to move forward. Following the call with President Trump, the member of my staff asked Ambassador Sondland what President Trump thought about Ukraine. Ambassador Sondland responded that President Trump cares more about the investigations of Biden, which Giuliani was pressing for," Taylor said on Wednesday during the hearing.
But Trump is sticking to his story, denying that he was ever close to the hotelier.
"The only thing that I've seen that Sondland said was that – he did speak with me for a brief moment – and I said no quid pro quo under any circumstances," he said.