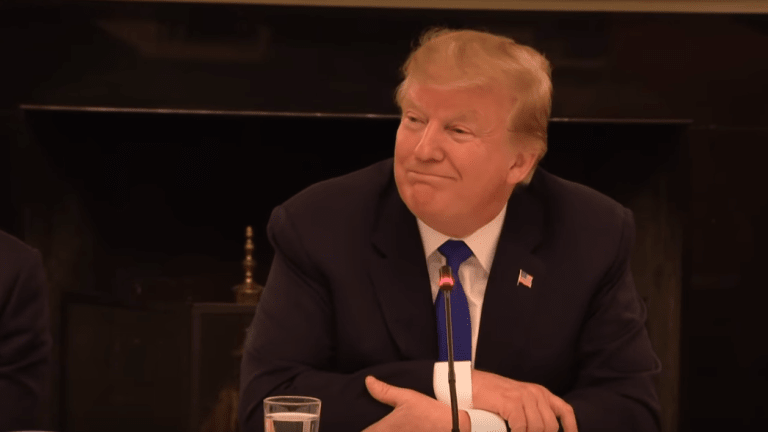 Trump denies breaking campaign finance laws
It seems that every week, Trump is denying that he has broken any laws, on Thursday, he has denied breaking any campaign finance laws in a new tweet.
"It was not a campaign contribution, and there were no violations of the campaign finance laws by me. Fake News!" he wrote on Twitter.
The tweet was in response to yet another article from the New York Times, which alleges that Trump signed checks to his lawyer Michael Cohen - hush money for two women who Trump had reportedly had relations with before his presidential run.
The news outlet also posted images of the actual checks that Trump allegedly signed.
"And at some point on Wednesday, Oct. 18, 2017, Mr. Trump took the time to sign a $35,000 check to his lawyer, who had made hush payments to prevent alleged sexual misconduct from being exposed before the 2016 presidential election. It was one of 11 occasions that Mr. Trump or his trust cut such checks, six of which were provided this week to The New York Times," the article reads.
During Cohen's public testimony last week, he had claimed that Trump had written checks to buy the silence of porn star Stormy Daniels.
"The $35,000 is an indication of the quality of that evidence, and it both shows the extent of Trump's leading role and now leaves little doubt that he faces criminal prosecution after he leaves office for the same offenses for which Cohen will serve time," said Robert F. Bauer, former White House counsel for President Barack Obama told The Times.
While Trump sits pretty in the highest office in the land, the evidence against him continues to pile up and when he does eventually leave office, whether it be in 2020 or 2024 - he will have to atone for his alleged sins.