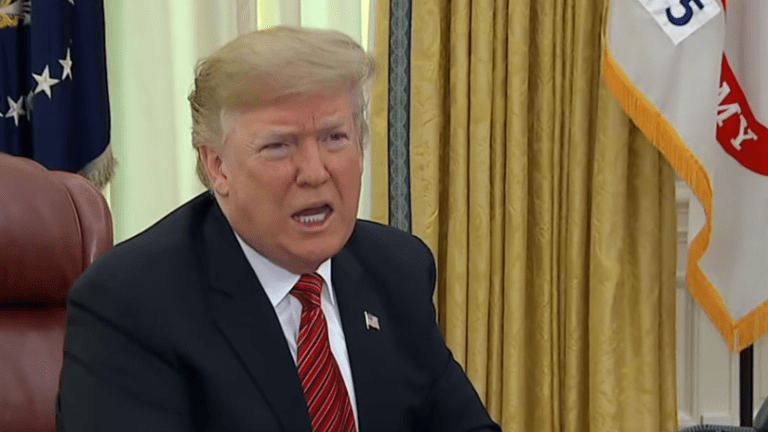 Trump Defends Bringing Troops Home from Syria
President Trump has defended his decision to withdraw U.S. troops from Syria.
"If anybody but Donald Trump did what I did in Syria, which was an ISIS loaded mess when I became President, they would be a national hero. ISIS is mostly gone, we're slowly sending our troops back home to be with their families, while at the same time fighting ISIS remnants......" he tweeted.
He continued:
"...I campaigned on getting out of Syria and other places. Now when I start getting out the Fake News Media, or some failed Generals who were unable to do the job before I arrived, like to complain about me & my tactics, which are working. Just doing what I said I was going to do!"
Critics deny that ISIS has been defeated and are concerned that withdrawing from Syria could lead to its resurgence and non-allies, Russia will swoop in and reap the benefits.
Even his Secretary of Defense James Mattis resigned following Trump's withdrawal announcement.
He then turned his attentions back to the government shutdown and continued to blame the Democrats:
"I'm in the Oval Office. Democrats, come back from vacation now and give us the votes necessary for Border Security, including the Wall. You voted yes in 2006 and 2013. One more yes, but with me in office, I'll get it built, and Fast!"
Adding:
"It's incredible how Democrats can all use their ridiculous sound bite and say that a Wall doesn't work. It does, and properly built, almost 100%! They say it's old technology - but so is the wheel. They now say it is immoral- but it is far more immoral for people to be dying!"
Still no sign of the shutdown ending...