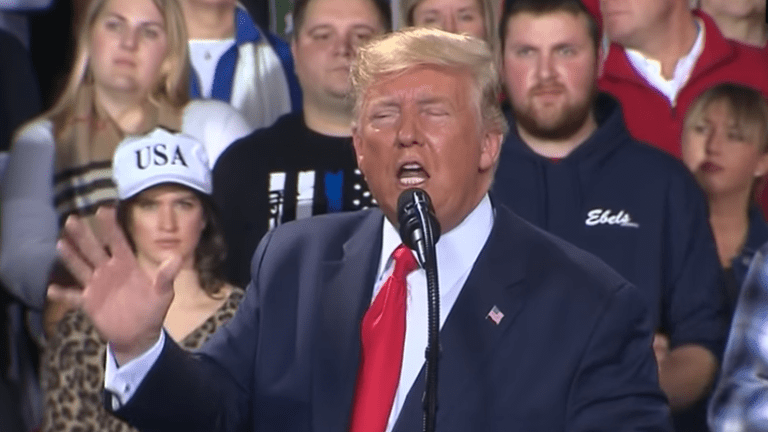 Trump decries Pelosi's 'scam impeachment'
President Trump publicly slammed Speaker Nancy Pelosi via his Twitter account on Christmas Eve, calling the current impeachment proceedings a "scam Impeachment."
"Why should Crazy Nancy Pelosi, just because she has a slight majority in the House, be allowed to Impeach the President of the United States?" wrote Trump tweeted from his Mar-a-Lago resort in Palm Beach,.
Trump is frustrated that Pelosi on Monday revealed that she would not be sending the articles to the Senate, explaining that she can't choose trial managers until she has a clear picture of how the Senate plans to proceed.
"The House cannot choose our impeachment managers until we know what sort of trial the Senate will conduct," Pelosi wrote. "President Trump blocked his own witnesses and documents from the House, and from the American people, on phony complaints about the House process. What is his excuse now?"
The House voted to remove the President from office, charging him with abuse of power and obstruction of Congress. The case will now be sent to the Senate for a trial expected to start next month.
The House voted 230-197 to charge Trump with abuse of power and 229-198 to charge him with obstruction of Congress. 
"We gather today under the dome of this temple of democracy to exercise one of the most solemn powers that this body can take: The impeachment of the President of the United States," Speaker Nancy Pelosi said on the House floor ahead of the 6-hour debates.
If impeached, Trump will be just the third president in the history of the country to be impeached. President Andrew Johnson in 1868 and President Bill Clinton in 1998 were also impeached. President Richard Nixon resigned in 1974 before impeachment proceedings against him could reach the House floor.