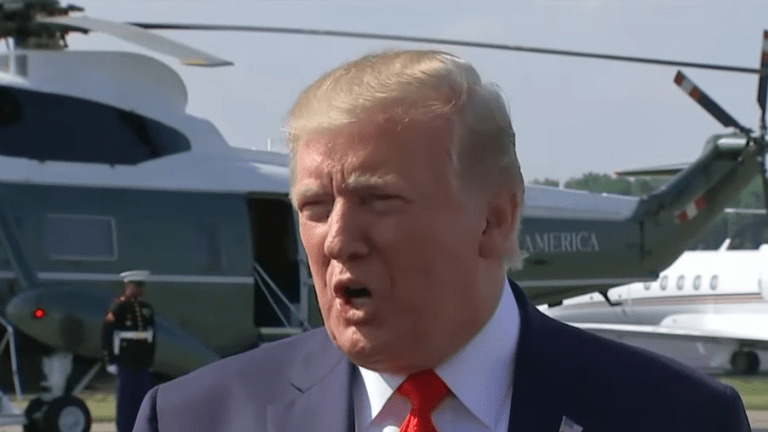 Trump Continues His Attack on Congresswomen of Color
Trump is not backing down from his despicable remarks he made about four progressive congresswomen of color; instead, he is demanding that they apologize to the Country.
"When will the Radical Left Congresswomen apologize to our Country, the people of Israel and even to the Office of the President, for the foul language they have used, and the terrible things they have said. So many people are angry at them & their horrible & disgusting actions!" Trump tweeted on Monday morning.
He continued:
"If Democrats want to unite around the foul language & racist hatred spewed from the mouths and actions of these very unpopular & unrepresentative Congresswomen, it will be interesting to see how it plays out. I can tell you that they have made Israel feel abandoned by the U.S."
Te remarks come just a day after Trump faced backlash for telling the Democratic congresswomen that they should "go back and help fix the totally broken and crime infested places from which they came." 
After his outburst, #TrumpIsARacist and #RacistInChief trended online.
Speaker of the House Nancy Pelosi defended the congresswomen and publicly lambasted Trump:
"When @realDonaldTrump tells four American Congresswomen to go back to their countries, he reaffirms his plan to "Make America Great Again" has always been about making America white again. Our diversity is our strength and our unity is our power," she wrote on Twitter.
She adding: "I reject @realDonaldTrump's xenophobic comments meant to divide our nation. Rather than attack Members of Congress, he should work with us for humane immigration policy that reflects American values. Stop the raids - #FamiliesBelongTogether!"