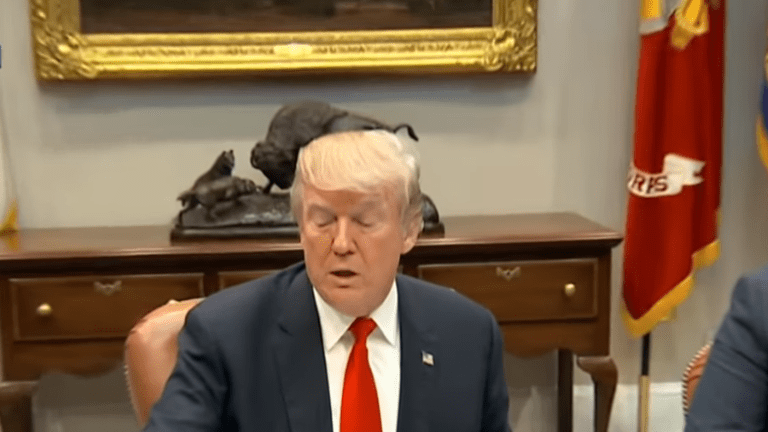 Trump Concerned about Possible Impeachment
But the Black Caucus are in no hurry to do so...
President Donald Trump has reportedly expressed concern that he could be impeached when Democrats take over the House.
An unidentified source close to the President told CNN Monday that Trump sees impeachment as a "real possibility," but he isn't sure when.
CNN reports that another source close to the White House told them that aides inside the West Wing believe "the only issue that may stick" in the impeachment process is the campaign finance violations tied to former Trump attorney Michael Cohen's payouts to Trump's alleged mistresses.
The prosecution of his former lawyer Michael Cohen has fueled the possibility of impeachment when it was revealed that he was directed by the then-presidential candidate Trump to break the law during the 2016 presidential campaign.
"Impeachment is not going to be top on our agenda," Congressional Black Caucus (CBC) chair Rep. Karen Bass told NewsOne. "It doesn't mean it's not going to happen. But at this point in time, we really think that some of the things our community needs are way more important than us going after impeachment now.
"I think impeachment might be something we are forced to do as more evidence comes out, but it doesn't make sense for us to go there first when there's no way it would be successful now," Bass said. "We have so much to do, given the last two years of this administration... There has been no accountability, where we see him systematically go after gains our community achieved decades ago."
So the president is right to be worried. The wait must be excruciating for him.