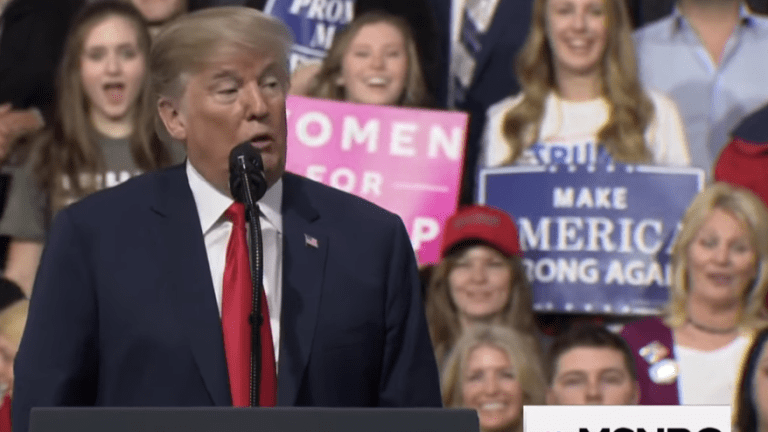 Trump claims that he's the best thing to ever happen to Puerto Rico
President Trump claimed that he is the best thing to happen to Puerto Rico on Tuesday morning while slamming the island's politicians.
The tweets came hours after the Senate rejected dueling disaster aid proposals. The president has pointed the finger at the island's leaders and accused them of mismanaging funds provided for cleanup on the island after Hurricane Maria left. PR is still recovering from the disaster which left thousands dead.
He tweeted:
"Puerto Rico got 91 Billion Dollars for the hurricane, more money than has ever been gotten for a hurricane before, & all their local politicians do is complain & ask for more money. The pols are grossly incompetent, spend the money foolishly or corruptly, & only take from USA."
"The best thing that ever happened to Puerto Rico is President Donald J. Trump," he continued. "So many wonderful people, but with such bad Island leadership and with so much money wasted. Cannot continue to hurt our Farmers and States with these massive payments, and so little appreciation!"
According to the Washington Post, PR has only received $11 billion of $41 billion promised by federal agencies. In the nine-day period following the hurricane disasters, the states of people in Florida and Texas received nearly $100 million from FEMA, while Puerto Ricans got roughly $6 million.
The president clashed with the Democratic mayor of San Juan, Puerto Rico, Carmen Yulín Cruz, calling her "crazed and incompetent" in a tweet late Monday night after Senate Democrats sunk a disaster relief package calling the proposed funding inadequate for the island.