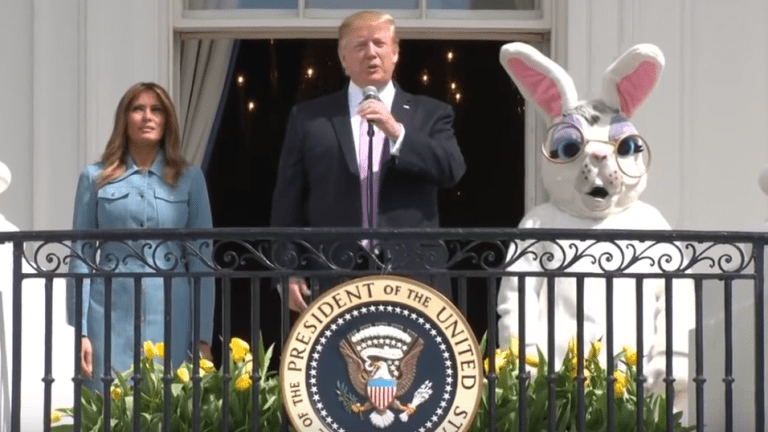 Trump claims executive privilege over Mueller report
President Trump has claimed executive privilege over special counsel Robert Mueller's unredacted report and the underlying evidence, in a letter released by the Justice Department.
Assistant Attorney General Stephen Boyd notified the House Judiciary Committee of the development.
"We are disappointed that you have rejected the Department of Justice's request to delay the vote of the Committee on the Judiciary on a contempt finding against the Attorney General this morning," Boyd wrote in a letter to Chairman Jerrold Nadler (D-N.Y.).
"Accordingly, this is to advise you that the President has asserted executive privilege over the entirety of the subpoenaed materials." 
And the White House press secretary also issued a statement:
"Faced with Chairman Nadler's blatant abuse of power, and at the attorney general's request, the president has no other option than to make a protective assertion of executive privilege," Sarah Huckabee Sanders said in a statement. 
The statement comes after the Justice Department declined to provide an unredacted version of the Mueller report to Congress.
Some are puzzled as to why Trump would claim executive privilege over materials which have mostly been made available to the public. What is Trump trying to hide?
Speaker of The House Nancy Pelosi has publicly warned against plans to impeach Trump, but during a recent interview with the Washington Post, she says he's doing an excellent job on his own.
Speaker Nancy Pelosi (D-Calif.) said Wednesday that while she opposes a rush to impeachment, President Trump is pulling himself into the process by his own conduct.
"Every single day the president is making a case — he's becoming self-impeachable, in terms of some of the things he's doing," Pelosi told them.