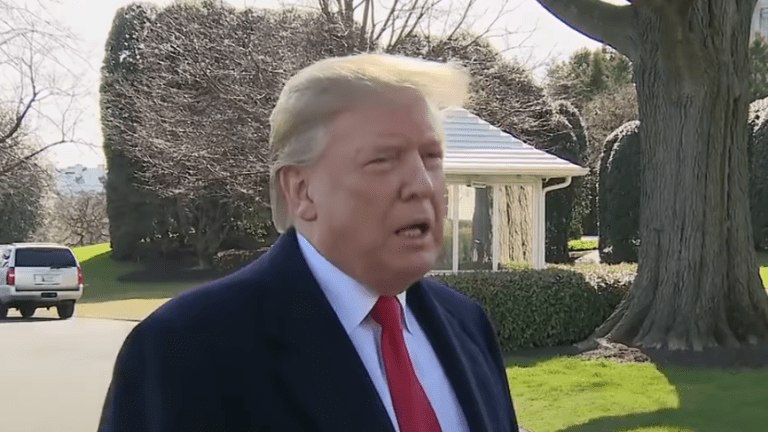 Trump calls New York attorney general's investigation of NRA illegal
President Trump has Trump accused the New York attorney general of illegally investigating NRA.
Trump used his favored social media platform, Twitter to rage against the recent news that New York Attorney General Letitia James' office announced that it had launched an investigation into the NRA and had issued subpoenas to the organization.
"The NRA is under siege by (New York Gov. Andrew) Cuomo and the New York State A.G., who are illegally using the State's legal apparatus to take down and destroy this very important organization, & others," Trump wrote in a tweet. "It must get its act together quickly, stop the internal fighting, & get back to GREATNESS - FAST!"
The investigation comes after the group's president, Oliver North accused chief executive officer, Wayne LaPierre of financial misconduct, including the improper use of $200,000 of NRA funds to purchase clothing from an NRA vendor, according to the Wall Street Journal.
"As part of this investigation, the Attorney General has issued subpoenas," a spokesperson for New York Attorney General Letitia James said in a statement to CNN. "We will not have further comment at this time."
"In light of the recent, credible allegations of excessive invoicing and personal enrichment by insiders, it's encouraging that the New York Attorney General is looking into the NRA, and we renew our call for other state and federal authorities to do the same," said John Feinblatt, president of Everytown for Gun Safety.
The NRA, as a New York-registered nonprofit which is regulated by that state, has said that they "will fully cooperate with any inquiry into its finances."