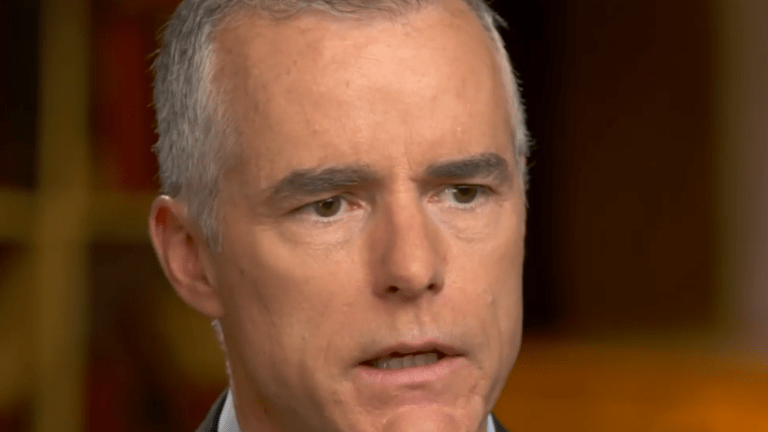 Trump calls former FBI head "a disgrace to our country"
President Trump on Thursday has once again taken aim at former FBI head, Andrew McCabe after McCabe admitted to opening a probe into whether Trump obstructed justice when the president fired James Comey as FBI chief in 2017 amid the Russia investigation.
Trump released a series of tweets on Thursday morning, blasting the revelations and even labeling McCabe as "disgrace to our country."
"Disgraced FBI Acting Director Andrew McCabe pretends to be a "poor little Angel" when in fact he was a big part of the Crooked Hillary Scandal & the Russia Hoax - a puppet for Leakin' James Comey. I.G. report on McCabe was devastating. Part of "insurance policy" in case I won....
"....Many of the top FBI brass were fired, forced to leave, or left. McCabe's wife received BIG DOLLARS from Clinton people for her campaign - he gave Hillary a pass. McCabe is a disgrace to the FBI and a disgrace to our Country. MAKE AMERICA GREAT AGAIN!" he tweeted.
During a clip of an interview with CBS's '60 Minutes' released on Thursday morning, McCabe said that top Justice Department officials were so concerned about Trump's decision to fire Comey in May 2017 that they discussed forming an effort to invoke the 25th Amendment to force Trump from office.
"I was very concerned that I was able to put the Russia case on absolutely solid ground in an indelible fashion that, were I removed quickly or reassigned or fired, that the case could not be closed or vanish in the night without a trace," said McCabe.
McCabe was fired by then-Attorney General Jeff Sessions in March who was forced to resign from his post also, last year.