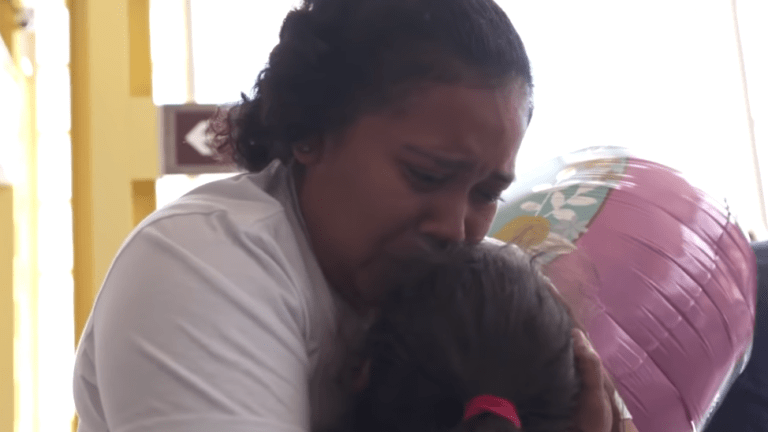 Trump Calls '60 Minutes' Story "Phony"
President Trump has taken another shot at yet another media out, calling a recent CBS '60 Minutes' story "phony."
Following the harrowing news about tear gas being fired at migrants at the border and asylum seekers being blocked from entering the country, he hopped on Twitter to once again, push his own narrative.
".@60Minutes did a phony story about child separation when they know we had the exact same policy as the Obama Administration. In fact a picture of children in jails was used by other Fake Media to show how bad (cruel) we are, but it was in 2014 during O years. Obama separated...." he tweeted.
"....children from parents, as did Bush etc., because that is the policy and law. I tried to keep them together but the problem is, when you do that, vast numbers of additional people storm the Border. So with Obama seperation is fine, but with Trump it's not. Fake 60 Minutes!" he continued.
While it's true that the Obama administration did separate some children from their parents at the border, there was no "zero tolerance" policy. Separations were far less frequent and there are still hundreds of children, lost in the system, who have not been reunited with their parents.
The "60 Minutes" report included an interview with the former senior adviser to the officer for civil rights and civil liberties at the Department of Homeland Security (DHS), Scott Shuchart.
"We were being asked as a department to do something that violated the civil rights and civil liberties of persons. And my office was being frozen out of that process. There wasn't a job responsibly for me to do," he said. Schuchart resigned from his position shortly after.