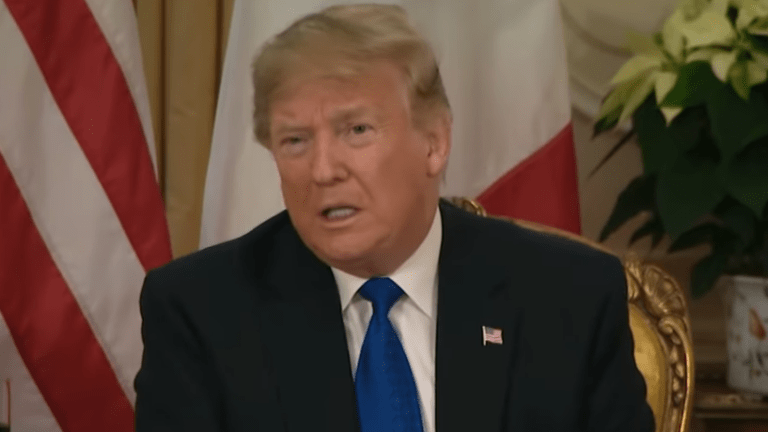 Trump blasts Senate for giving impeachment 'credibility' by holding trial
President Donald Trump has criticized the Senate for giving the ongoing impeachment proceedings "credibility" by moving ahead with a trial.
"Many believe that by the Senate giving credence to a trial based on the no evidence, no crime, read the transcripts, 'no pressure' Impeachment Hoax, rather than an outright dismissal, it gives the partisan Democrat Witch Hunt credibility that it otherwise does not have. I agree!" Trump tweeted Sunday afternoon.
Trump has been doing everything in his power to derail the proceedings, but unfortunately, even as President, he will have to answer for his alleged crimes.
"Why should I have the stigma of Impeachment attached to my name when I did NOTHING wrong?" he added in another tweet. "Read the Transcripts! A totally partisan Hoax, never happened before. House Republicans voted 195-0, with three Dems voting with the Republicans. Very unfair to tens of millions of voters!"
On Christmas Eve, Trump labeled the current impeachment proceedings a "scam Impeachment."
"Why should Crazy Nancy Pelosi, just because she has a slight majority in the House, be allowed to Impeach the President of the United States?" wrote Trump tweeted from his Mar-a-Lago resort in Palm Beach.
Trump became increasingly frustrated after is was revealed that Pelosi would not be sending the articles to the Senate, explaining that she can't choose trial managers until she has a clear picture of how the Senate plans to proceed.
"The House cannot choose our impeachment managers until we know what sort of trial the Senate will conduct," Pelosi wrote. "President Trump blocked his own witnesses and documents from the House, and from the American people, on phony complaints about the House process. What is his excuse now?"
The House voted to remove the President from office, charging him with abuse of power and obstruction of Congress. The case will now be sent to the Senate for a trial which kicks off this month.
The House voted 230-197 to charge Trump with abuse of power and 229-198 to charge him with obstruction of Congress.