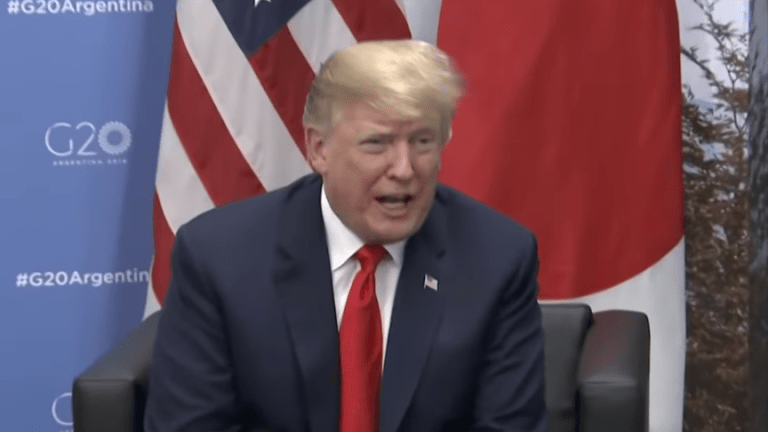 Trump Blames the Federal Reserve for holding back Economy
President Trump fired shots at the Federal Reserve Tuesday morning, blaming them for the country's weakening economy.
"Economic numbers looking REALLY good. Can you imagine if I had long term ZERO interest rates to play with like the past administration, rather than the rapidly raised normalized rates we have today. That would have been SO EASY! Still, markets up BIG since 2016 Election!" he tweeted.
This is not the first time that Trump has taken aim at the Fed. He has repeatedly blamed them for raising interest rates too quickly rather than gradually and over time.
He then posted a tweet quoting Mark Glyptis of the United Steelworkers"
"The President is the biggest and best supporter of the Steel Industry in many years. We are now doing really well. The Tariffs let us compete. Was unfair that the Steel Industry lost its jobs to unfair trade laws. Very positive outcome." 
The main cause of any economy issues at present seems to be stemming from the current government shutdown. This is the third longest shutdown in history and we are now into the 18th day of the shutdown.
On Monday, Nancy Pelosi posted the following tweet:
"On Day One of the new Congress, the House passed bipartisan legislation that honors our responsibility to protect the American people with funding for smart, effective border security solutions – @realDonaldTrump's wasteful and ineffective wall."
Neither side is showing any signs of budging. Will the legislation come into effect quickly enough to save the livelihoods of the 800,000 federal workers who are furloughed or working without pay?