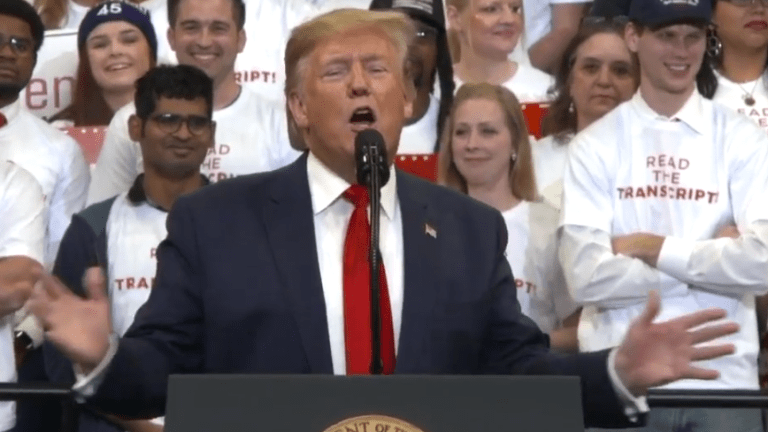 Trump begins withdrawal from Paris Climate Agreement
President Trump has officially begun the yearlong process of withdrawing the U.S. from the Paris climate accord.
Trump first announced his intention to withdraw from the global climate change agreement signed by every other country in the world back in 2017. 
"President Trump made the decision to withdraw from the Paris Agreement because of the unfair economic burden imposed on American workers, businesses, and taxpayers by U.S. pledges made under the Agreement," Secretary of State Pompeo said in a statement. "The United States has reduced all types of emissions, even as we grow our economy and ensure our citizens' access to affordable energy."
"The U.S. approach incorporates the reality of the global energy mix," he added.
Under the agreement, nearly 200 nations have pledged to cut greenhouse emissions and to help developing countries cope with the worst effects of global warming.
"The U.S. approach incorporates the reality of the global energy mix and uses all energy sources and technologies cleanly and efficiently, including fossils fuels, nuclear energy, and renewable energy," Pompeo said.
Despite the move, Pompeo claims that the country will remain focused on climate-friendly alternatives:
"We will continue to work with our global partners to enhance resilience to the impacts of climate change and prepare for and respond to natural disasters," he said. "Just as we have in the past, the United States will continue to research, innovate, and grow our economy while reducing emissions and extending a helping hand to our friends and partners around the globe," he said.