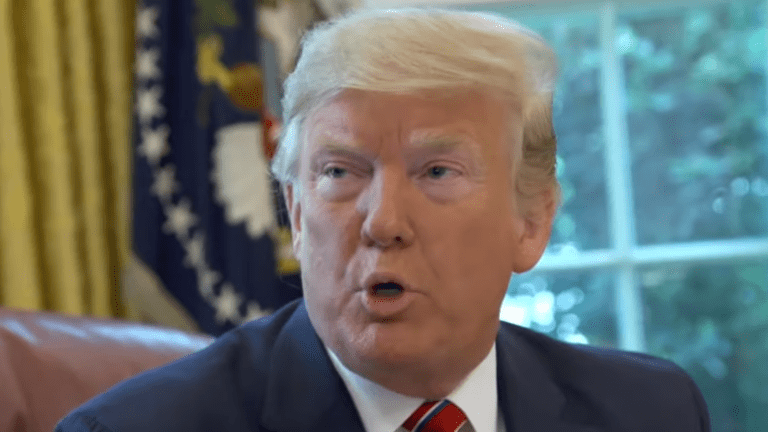 Trump attempts to walk back on 'foreign dirt' comments
President Trump is attempting to clean up comments he made during a recent interview with ABC News where he told George Stephanopoulos that he'd take information from a foreign government if one offered dirt on his 2020 opponent. "I think you might want to listen; there isn't anything wrong with listening."
"It's not an interference, they have information — I think I'd take it. If I thought there was something wrong, I'd go maybe to the FBI — if I thought there was something wrong. But when somebody comes up with oppo research, right, they come up with oppo research, 'oh let's call the FBI.' The FBI doesn't have enough agents to take care of it. When you go and talk, honestly, to congressman, they all do it, they always have, and that's the way it is. It's called oppo research," Trump continued.
But on Friday morning he attempted to walk back on his comments:
"I don't think anybody would present me with anything because they know how much I love the country," he said of foreign governments offering him intel. "If I don't listen, you are not going to know. If I thought anything was incorrect or badly stated I'd report it to attorney general, the FBI, I'd report it to law enforcement absolutely."
When asked a hypothetical question by 'Fox & Friends' host when host Brian Kilmeade on being handed dirt by a foreign world leader, she said:
"The President of the United States, no matter who it is, whether it's me or anybody else, is in a much different position because I hear things that frankly, good, bad or indifferent that other people don't hear, just in normal conversation," Trump replied. "But nobody is going to say bad things to me, they know I'm a very straight player, they know one thing about me: I love the country more than anything."