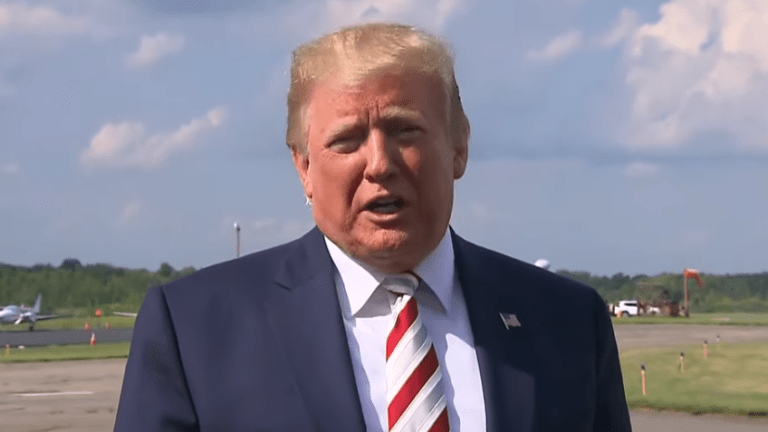 Trump Attempts to Link Gun Legislation to Immigration Reform
President Trump is doing what he does best and deflecting following the recent mass shooting in Dayton - and on Monday morning, he suggested tying stronger background checks on gun buyers to immigration reform legislation.
"Republicans and Democrats must come together and get strong background checks, perhaps marrying this legislation with desperately needed immigration reform" the president tweeted.
"We must have something good, if not GREAT, come out of these two tragic events!"
At least nine people were gunned down in Dayton Ohio over the weekend. A day prior, a gunman killed 20 people and wounded dozens more in an attack at a Walmart in El Paso, Texas.
Patrick Wood Crusius, the alleged gunman in the El Paso shooting, drove eight hours from the Dallas-Fort Worth El Paso to carry out the mass murder. The White House administration is refusing to label the shootings as acts of domestic terrorism.
According to reports, Crusius allegedly penned a racist, anti-immigrant manifesto before the attack, citing a fear of a Latino "invasion."
Mexico has since threatened to take legal action against the United States for failing to protect its citizens after the shooting at the border city.
 Foreign Minister Marcelo Ebrard promised Mexico City would act.
In a statement, the Foreign Ministry called the attack in El Paso, a "terrorist act against innocent Mexicans."
"The president has instructed me to ensure that 'Mexico's indignation translates into ... efficient, prompt, expeditious, and forceful legal actions for Mexico to take a role and demand that conditions are established that protect ... Mexicans in the United States," Ebrard said in a video posted on Twitter.