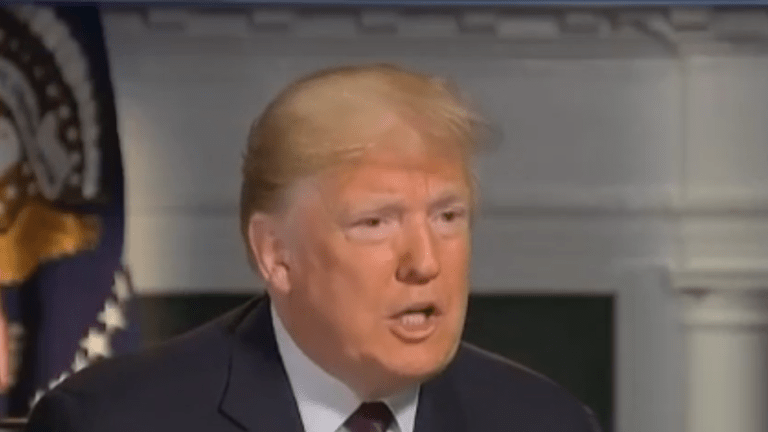 Trump Attacks the Navy Seals; Says We Should Have Caught Osama 'a lot Sooner'
President Trump hit a new low over the weekend when he attacked the Navy Seals and even said: "Frankly, wouldn't it have been nice if we had gotten Osama bin Laden a lot sooner than that?"
During an interview with Fox News host Chris Wallace, he blasted retired Navy Admiral William H. McRaven as a "Hillary Clinton backer" and an "Obama backer" following McRaven's remarks calling Trump "the greatest threat to democracy" in his lifetime.
Even Wallace seemed taken aback by Trump's bitter remarks.
McRaven has since responded to Trump's latest rant, saying:
"I did not back Hillary Clinton or anyone else. I am a fan of President Obama and President George W. Bush, both of whom I worked for. I admire all presidents, regardless of their political party, who uphold the dignity of the office and who use that office to bring the nation together in challenging times.
"I stand by my comment that the President's attack on the media is the greatest threat to our democracy in my lifetime," McRaven told CNN. "When you undermine the people's right to a free press and freedom of speech and expression, then you threaten the Constitution and all for which it stands."
Back in August, McRaven went after Trump in an August letter published in The Washington Post for revoking former CIA director John Brennan's security clearance.
"I would consider it an honor if you would revoke my security clearance as well, so I can add my name to the list of men and women who have spoken up against your presidency," he wrote. 
A president who attacks the military and dismisses them strictly because they were fans of former presidents seems absolutely incredulous. 
Watch the footage below.