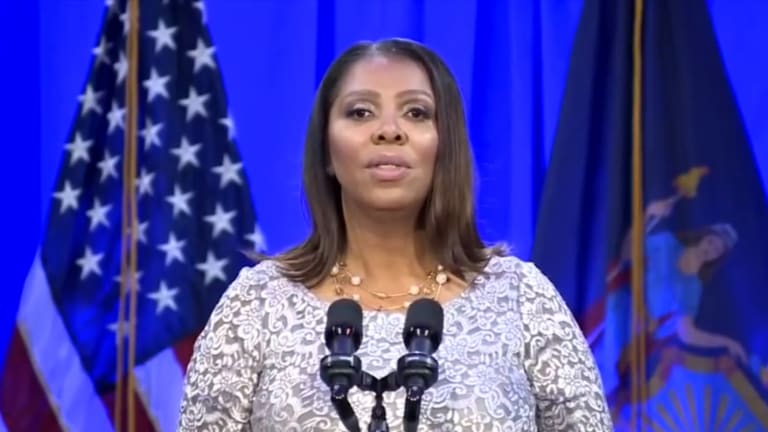 Trump Attacks NY's Black Female Attorney General Letitia James
Trump's latest Twitter tirade centers on New York's Attorney General, Letitia James. James is currently investigating Trump's businesses in the city, and the fact that James is a black woman is not lost on many.
AG James has led an investigation into Trump's New York estates and businesses earlier this year and seems to be gaining ground. 
James was elected the state's new Attorney General after the resignation of Eric Schneiderman. Schneiderman stepped down after reports that he physically abused women surfaced.
Last December, the Trump Foundation was forcibly shut down based on a lawsuit from Schneiderman that accused the Trump family of abusing the charity for personal and political advantages.
Continuing the mission of her predecessor, James alleges that Trump utilized funds from the charity for his 2016 Presidential campaign. According to the Associated Press, she is also seeking a 10 year ban on Donald, his children and son-in-law from operating any businesses within the state.
In a Twitter thread Monday afternoon, the President claimed James was harassing him while doing the dirty work of Governor Cuomo. James immediately fired back.
And much of Twitter was in support, making her the #1 trending topic in a manner of minutes.