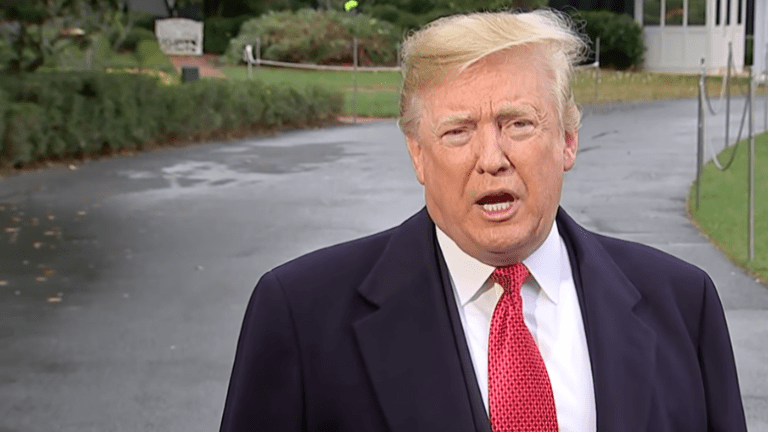 Trump Attacks Another Black Reporter: "You Ask a Lot of Stupid Questions!"
President Trump publicly attacked yet another Black reporter, telling her that she asks a "lot of stupid questions."
During the press conference which took place outside of the White House, attacked Abby Phillip and April D. Ryan. This morning's events makes it Trump's third vicious attack against journalists of color this week.
Trump called White House correspondent Ryan as a "loser" who "doesn't know what the hell she is doing," as well as implying that "Phillip was "stupid." It had been reported that Trump has a habit of calling Black stupid behind the scenes, and although he has publicly denied being a racist, he has repeatedly insulted their intelligence publicly.
Earlier this year, he referred to congresswoman Maxine Waters as having a "low IQ." Trump is now being openly racist and disrespectful and is going unchecked time and time again. 
What we want to know is why their fellow reporters do not have their backs as they did Jim Acosta earlier below. Why is nobody standing up for these women of color?
Social media voiced their opinions.
"@AprilDRyan has covered three presidents before @realDonaldTrump and if we're lucky she'll remain in the @whpresscorps for three+ more after him. But yes, he's a pig, and how she maintains incredible composure amidst this is Emmy worthy."
"I've noticed that. it's clear he doesn't like women and he doesn't like black people but he really really doesn't like black women."
"We got something for him. Our power scares him and our intellect catches him off guard. He has no idea with whom he's dealing. 
We are unlike any other who walks this Earth. Don't believe it? Watch what happens next"
Watch clip below.