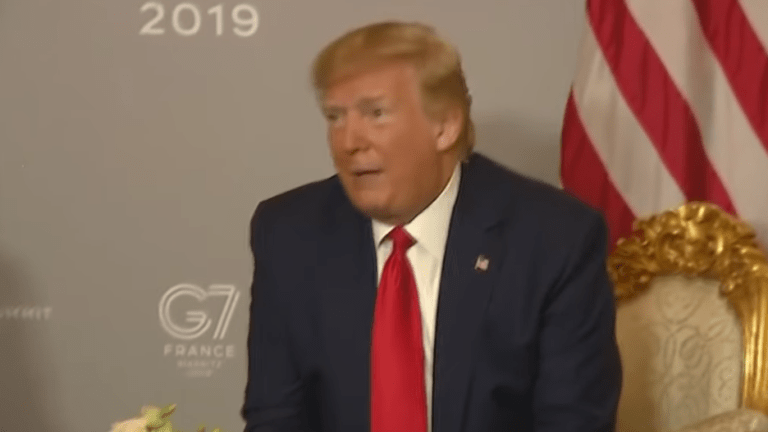 Trump attacks ABC over Hurricane Dorian weather report
President Trump has slammed ABC News on Monday for the network's reporting on his claims that Hurricane Dorian was expected to impact Alabama.
"Such a phony hurricane report by lightweight reporter @jonkarl of @ABCWorldNews," Trump tweeted. "I suggested yesterday at [the Federal Emergency Management Agency] that, along with Florida, Georgia, South Carolina and North Carolina, even Alabama could possibly come into play, which WAS true."
"They made a big deal about this when in fact, under certain original scenarios, it was in fact correct that Alabama could have received some 'hurt.' Always good to be prepared! But the Fake News is only interested in demeaning and belittling. Didn't play my whole sentence or statement. Bad people!" he added.
Trump tweeted over the weekend that Alabama would be affected, but was swiftly corrected by the National Weather Service.
Trump's rant comes just days after he revealed that he has never heard of a category five hurricane - despite four hitting the country since he was elected into the White House.
"We don't even know what's coming at us. All we know is it's possibly the biggest," Trump said while discussing Hurricane Dorian at a press briefing at the Federal Emergency Management Agency headquarters. "I'm not sure that I've ever even heard of a Category 5. I knew it existed."
"And I've seen some Category 4s. You don't even see them that much, but a Category 5 is something that I don't know that I've ever even heard the term other than I know it's there," he continued.