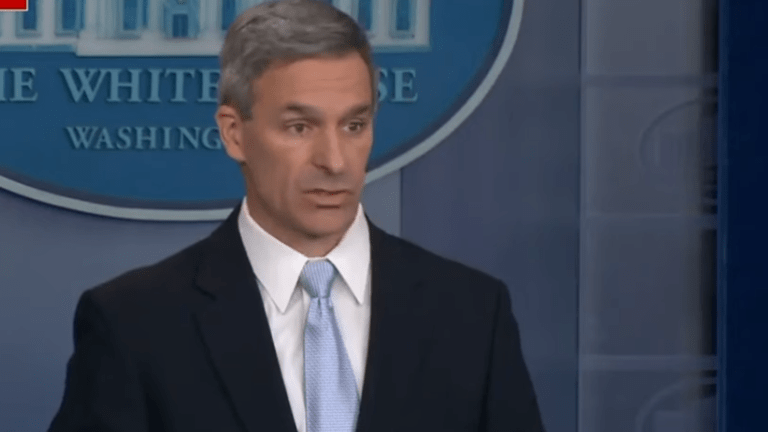 Trump Administration Reveal Policy to Deny Green Cards for Immigrants who've Accessed Public Services
The Trump administration has announced that immigrants here legally who use public benefits — such as Medicaid, food stamps, or housing assistance may be refused a Green Card.
On Monday, Trump officials revealed their plans for the Inadmissibility on Public Charge Grounds, due to take effect Oct. 15.
The new laws will set stricter standards for applicants seeking legal permanent residency in the United States, and the new criteria leans in favor of the highly-skilled, high-income immigrants President Trump covets. 
"Through the public charge rule, President Trump's administration is reinforcing the ideals of self-sufficiency and personal responsibility, ensuring that immigrants are able to support themselves and become successful here in America," said Ken Cuccinelli, the acting director of U.S. Citizenship and Immigration Services during a White House press briefing.
 "This administration is promoting our shared history and encouraging the core values needed to make the American Dream a reality."
The new rules only affect those applying on or after Oct. 15.
A USCIS revealed to the New York Times that the changes would have little to no effect on those who already have permanent resident status who are seeking to become naturalized U.S. citizens.
 "Naturalization applicants are not subject to a new admissibility determination and therefore are not generally subject to public charge determinations," said the official, who spoke on the condition of anonymity because the official was not authorized to speak publicly. 
Cuccinelli added,  "that our immigration system is bringing people to join us as American citizens, as legal permanent residents first, who can stand on their own two feet, who will not be reliant on the welfare system — especially in the age of the modern welfare state, which is so expansive and expensive, frankly."