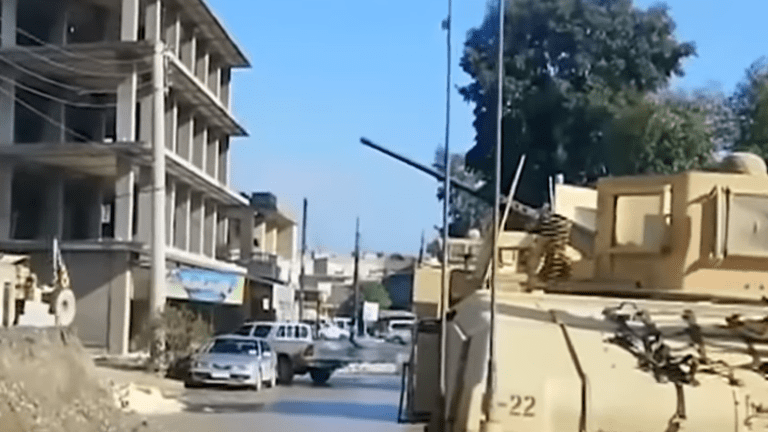 Trump administration labels Iran's Revolutionary Guard a 'terror' group
The Trump administration has announced that it is labeling Iran's Revolutionary Guard a "foreign terrorist organization," to increase pressure on Tehran.
"This unprecedented step, led by the Department of State, recognizes the reality that Iran is not only a State Sponsor of Terrorism, but that the IRGC actively participates in, finances, and promotes terrorism as a tool of statecraft," Trump said in a statement Monday.
he also made his motives very clear:
"This action sends a clear message to Tehran that its support for terrorism has serious consequences," Trump continued. "We will continue to increase financial pressure and raise the costs on the Iranian regime for its support of terrorist activity until it abandons its malign and outlaw behavior."
The move comes almost a year after Trump's decision to withdraw the United States from the Obama-era Iran nuclear deal.
Iranian Foreign Minister Mohammad Javad Zarif tweeted on Sunday:
"#NetanyahuFirsters who have long agitated for FTO designation of the IRGC fully understand its consequences for US forces in the region. In fact, they seek to drag US into a quagmire on his behalf. @realDonaldTrump should know better than to be conned into another US disaster."
But his words did nothing to sway Trump's decision.
The U.S. Secretary of State, Mike Pompeo echoed Trump's sentiment in a tweet following the announcement:
"In an important step to counter the Iranian regime's terrorism, the U.S. has designated the Islamic Revolutionary Guard Corps, incl. Qods Force, as a Foreign Terrorist Organization. We must help the people of Iran get back their freedom," he wrote.