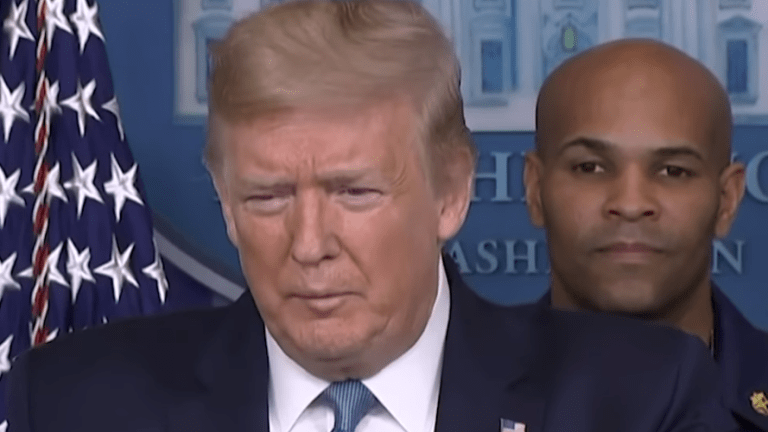 Trump accuses the media of wanting businesses to stay closed to stop his re-election
President Trump hit a new low on Wednesday when he accused the media of wanting the U.S. economy to remain closed to keep him from being re-elected — and nothing to do with the hundreds of Americans dying from the spread of COVID-19.
"The LameStream Media is the dominant force in trying to get me to keep our Country closed as long as possible in the hope that it will be detrimental to my election success," Trump tweeted. "The real people want to get back to work ASAP. We will be stronger than ever before!"
On Tuesday, Trump startled the nation when he stated that he wants the economy to be up and running again by Easter Sunday.
"I would love to have that. It's such an important day for other reasons, but I'd love to make it an important day for this. I would love to have the country opened up, and rarin' to go by Easter," he told the stunned reporter, who then pressed on why he's so set on Easter Sunday, less than three weeks away. 
"Easter's a very special day for me," Trump said. "Wouldn't it be great to have all the churches full? You'll have packed churches all over our country … I think it'll be a beautiful time. I'm not sure that's going to be the day," but "that would be a beautiful thing."
The country will be nowhere near ready to open for business, but Trump's orders could bring more tension during a time when calm and unity are needed.