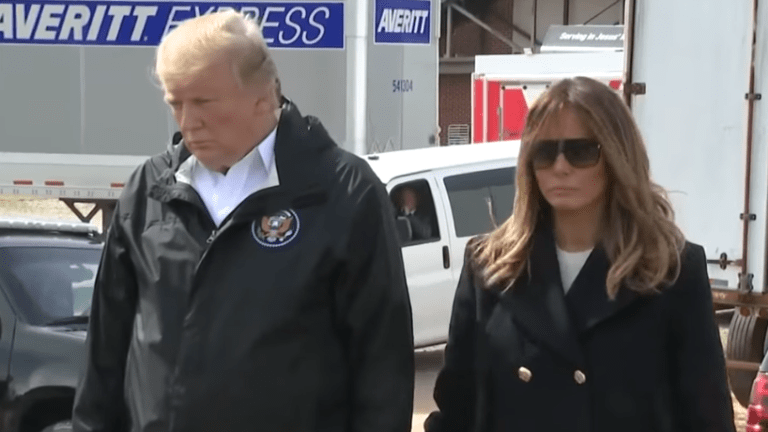 Trump accuses the media of photoshopping Melania Trump
President Trump has lashed out at the media, accusing them of photoshopping images of the first lady, Melania Trump after #fakemelania trended online.
"The Fake News photoshopped pictures of Melania, then propelled conspiracy theories that it's actually not her by my side in Alabama and other places. They are only getting more deranged with time!" he tweeted on Wednesday morning.
A few days back, video footage of Melania went viral after an alleged "body double" was used for a public appearance.
Social media speculated that the woman in the video was not Melania, because she was shorter than Trump and because the two held hands.
The images even sparked a debate on 'The View.'
"Melania is a very tall, statuesque woman and the one that we saw, the first one that we showed, she looks kind of short," Sunny Hostin said. "Look how short she looks."
Ana Navarro added:
"I think this is crazy and it's absurd, but it's also funny and we need to laugh. If you have not gone to #FakeMelania, you must go and see those memes."
This is not the first time the first lady has been accused of using a body double.
Back in 2017, the White House was forced to release a statement:
"Once again, we find ourselves consumed with a ridiculous non-story when we could be talking about the work the first lady is doing on behalf of children, including the opioid crisis that is gripping our nation," East Wing communications director Stephanie Grisham told CNN back then.