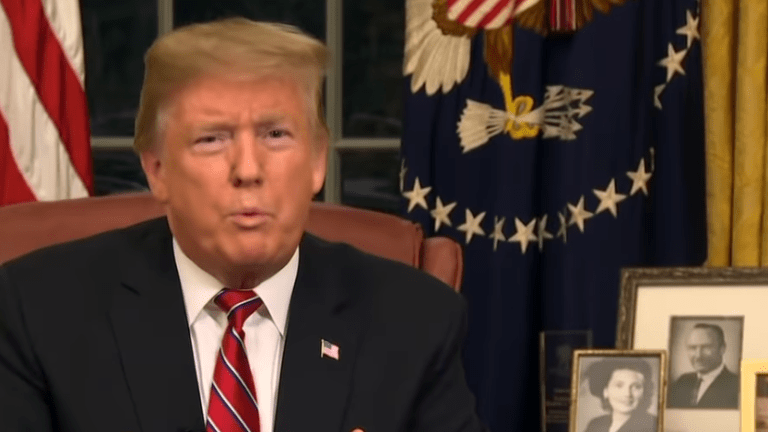 Trump Accused of using National Address to Fundraise
President Trump continued to push his agenda and to even raise funds for his border wall during his first-ever national address from the Oval office.
"This is a humanitarian crisis — a crisis of the heart and a crisis of the sou. This is the cycle of human suffering that I am determined to end. My administration has presented Congress with a detailed proposal to secure the border and stop the criminal gangs, drug smugglers, and human traffickers. It's a tremendous problem. "
He continued to place the blame of the government shutdown on the Democrats, claiming that they are dismissing a crisis at the border.
"Democrats in Congress have refused to acknowledge the crisis. And they have refused to provide our brave border agents with the tools they desperately need to protect our families and our nation. The federal government remains shut down for one reason and one reason only: because Democrats will not fund border security.
"My administration is doing everything in our power to help those impacted by the situation. But the only solution is for Democrats to pass a spending bill that defends our borders and re-opens the government."
Many felt the address was used to send the general public into a frenzy and blasted him for using the national address as a fundraising opportunity.
Watch it in full below.