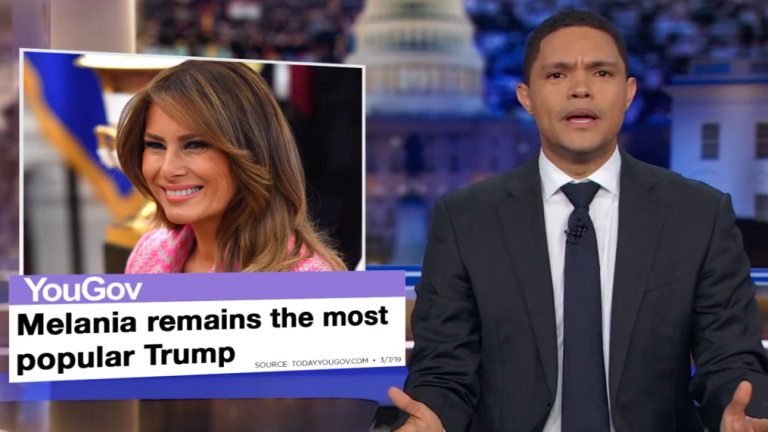 Trevor Noah Thinks President Trump is trying to Deport Melania
Trevor Noah has revealed that he thinks that President Trump is secretly trying to have his wife, Melania Trump deported, based on his recent shake-up of immigration policies.
"I've started to notice something that's got me really concerned," Noah said, per the Mercury News. "I think Donald Trump might be trying to deport Melania.
According to Noah, Melania "barely spends any time at the White House."
He continued: "It may have even created some tension between them when Trump allegedly banged a porn star and then paid her to be quiet and then the whole country found out about it."
He then shared similarities between him and Melania:
"We're both immigrants. Neither of us would be here if it wasn't for Donald Trump. And, I'm just going to put it out there: We're both style icons."
"As if this wasn't enough evidence that Donald Trump is trying to deport his wife, then how do you explain the new policy his administration announced this week?" Noah asked, referring to a policy that would prevent immigrants on government assistance, securing a Green Card.
"Well, guess who lives in a free house provided by the United States?" he said. "Melania Mother——-Trump!"
Trump recently introduced a new "Einstein Visa."
According to the Washington Post, the Einstein visa is for immigrants who've "sustained national and international acclaim," including renowned researchers or business leaders, award-winning performing artists, and Olympic athletes.
It's unlikely that even Trump's wife would have been able to obtain a Green Card based on Trump's latest policies.