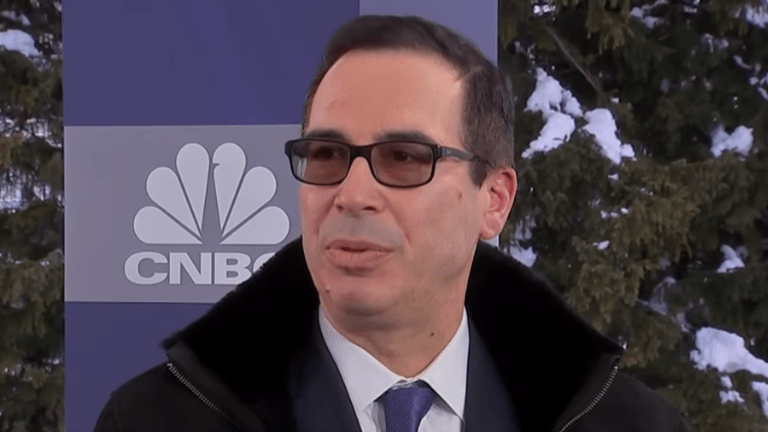 Treasury Secretary Steven Mnuchin denies request for Trump's personal taxes
Treasury Secretary Steven Mnuchin has denied a request from House Democrats for access to six years of President Donald Trump's personal tax returns.
"I am informing you now that the Department may not lawfully fulfill the Committee's request," Mnuchin wrote.
Mnuchin wrote in a letter to Representative Richard E. Neal, Democrat of Massachusetts and the chairman of the House Ways and Means Committee that his request for the tax returns "lacks a legitimate legislative purpose." 
He also wrote, "As you have recognized, the committee's request is unprecedented, and it presents serious constitutional questions, the resolution of which may have lasting consequences for all taxpayers.
The decision was lauded by Texas Rep. Kevin Brady.
"After consulting with the Justice Department the Treasury Department has come to the firm conclusion that we have known since day one: this request from House Democrats to weaponize the tax code for purely political reasons is illegitimate and should be treated as such," Brady said in a statement. 
"This politically motivated abuse of the law violates our Constitution -- and serves no legislative purpose. Abusing the tax writing Committee's authority to go after a political enemy sets a dangerous precedent, and the Administration is right not to go along with it."
But the Dems are determined to move forward with bringing Trump to justice.
"On a day when his former fixer heads to jail and his current fixer heads the Department of Justice, President Trump obstructs both Mueller and his tax returns from speaking for themselves," said Rep. Lloyd Doggett, Democrat of Texas and a Ways and Means Committee member. "If Trump once again faces only Republican silence and Democratic timidity, he will continue to erode our democracy by assuming more and more power."