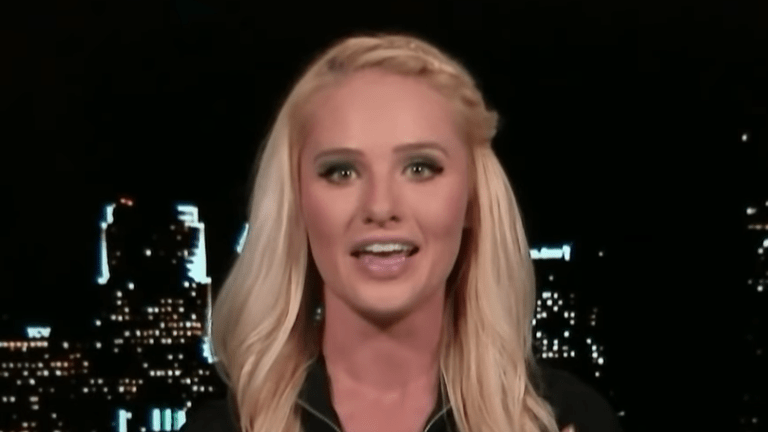 Tomi Lahren: "My ancestors did discover America"
Tomi Lahren is the ultimate attention seeker, but her recent claims that her ancestors did discover America may be her most shocking statement of all time.
The Fox Nation host Tomi Lahren has always sought headlines by making racially charged comments which seemed to be constantly aimed at Black, male rappers. Following a recent dispute with rapper Nicki Minaj after mocking 21 Savage's recent incarceration by ICE, where she tweeted:
"I got one, two, three, four, five, six, seven, eight ICE agents ready to deport ya," with a link to an article from Variety about his arrest, Minaj responded:
"Your obsession w/our culture is scary to say the least. I hate giving you the attention you so desperately crave. Laughing @ ppl getting deported as if your ancestors discovered America. Are you Native American? You fkn clown," Minaj said.
Lahren must be meaning Christopher Columbus who is credited with "discovering" America despite the facts that millions of indigenous people already populated the country.
As a diehard Trump fan, Lahren obviously does not mind using "alternative facts," but Lahren's claims let Twitter dumbfounded.
In regards to 21 Savage, real name, Sha Yaa Bin Abraham-Joseph, he is yet to be charged:
"ICE has not charged Mr. Abraham-Joseph with any crime. As a minor, his family overstayed their work visas, and he, like almost two million other children, was left without legal status through no fault of his own," 
Charles Kuck, the rapper's attorney, said in a statement to Reuters. "This is a civil law violation, and the continued detention of Mr. Abraham-Joseph serves no other purpose than to unnecessarily punish him and try to intimidate him into giving up his right to fight to remain in the United States."