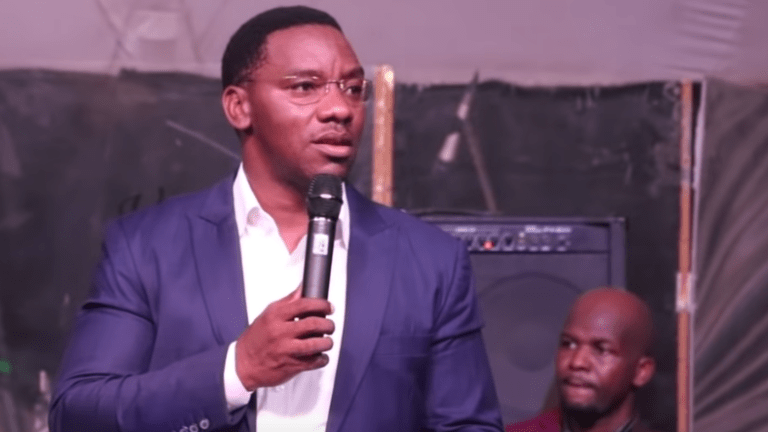 Tanzania to Create Anti- LGBT Task Force
High profile Tanzanian politician, Paul Makonda, who is the regional governor of Dar es Salaam, the nation's largest city, has asked citizens to come forward and report members of the LGBT community to him.
"I am announcing this to every citizen of Dar es Salaam. If you know any gays, report them to me," said Paul Makonda in a news conference with local reporters.
The LGBT community in Tanzania, which has some very strict anti-homosexuality laws, are now reported to be in fear for their lives, while many are said to be fleeing the country to avoid persecution.
"They are raiding houses. It is a horrible thing. It is just going to get worse. So many people are leaving the city, running away. They are targeting the activists, saying we are promoting homosexuality. We have to hide," an unnamed activist told The Guardian.
According to CNN, the move has even forced the US State Department to warn US citizens to remove any material on social media that could "run afoul" of Tanzania's anti-homosexuality laws. Organizations in the country who help to support vulnerable members of the LGBT community have also been forced to take a back seat.
"I have closed my office today and we will not be operating for a while," said James Wandera Ouma, one of the few activists openly campaigning for LGBT rights in the country.
It appears that Makonda does not have the full support of the Tanzanian government, who has tried to distance itself from Makonda's sinister plans.
"His views are not the view of the government. The state would like to use this opportunity to assure people that it will continue to respect all organizations that are relating to human rights," a Foreign Ministry statement said. But the statement is useless without any action behind it, and so far, Makonda's taskforce seems to be going ahead as planned.
In Tanzania, people face a 30-year jail sentence in Tanzanian for gay male sex, but the new homophobic policy could lead to violence.