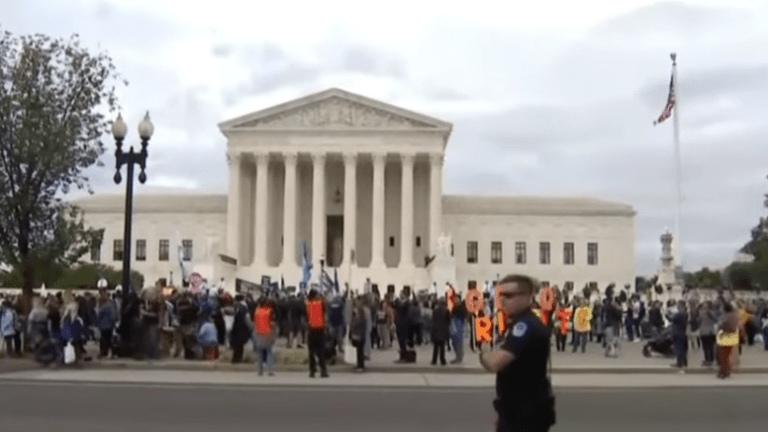 Supreme Court blocks House subpoena of Trump financial records
In a rare win for Trump, the Supreme Court has temporarily issued a stay of an appeals court ruling that granted House Democrats access to President Trump's financial records.
Trump's lawyers had appealed the ruling after the Dems served the subpoena requesting eight years of the president's tax returns.
The subpoena covers Trump's longtime accounting firm for financial documents concerning his companies for the years both before and during his presidency. The committee's investigation entails, among other subjects, whether the President had undisclosed conflicts of interest.
The subpoena issued from the House Oversight and Reform Committee will now be voided as the Supreme Court decides whether to take up the case or prolong Roberts's administrative stay, according to The Hill.
"For the first time in our nation's history, Congress has subpoenaed the personal records of a sitting president from before he was in office," Jay Sekulow, one of the president's personal attorneys, said in a statement last week. "And, for the first time in our nation's history, a court upheld a congressional subpoena to the president for his personal papers. Those decisions are wrong and should be reversed."
Last month, US District Judge Victor Marrero dismissed Trump's lawsuit challenging a grand jury subpoena issued by New York District Attorney Cyrus Vance. Trump has argued for complete presidential immunity from a criminal investigation, but the judge called the move "repugnant to the nation's governmental structure and constitutional value."
"Bared to its core, the proposition the President advances reduces to the very notion that the Founders rejected at the inception of the Republic, and that the Supreme Court has since unequivocally repudiated: that a constitutional domain exists in this country in which not only the President, but, derivatively, relatives and persons and business entities associated with him in potentially unlawful private activities, are in fact above the law," Marrero wrote.