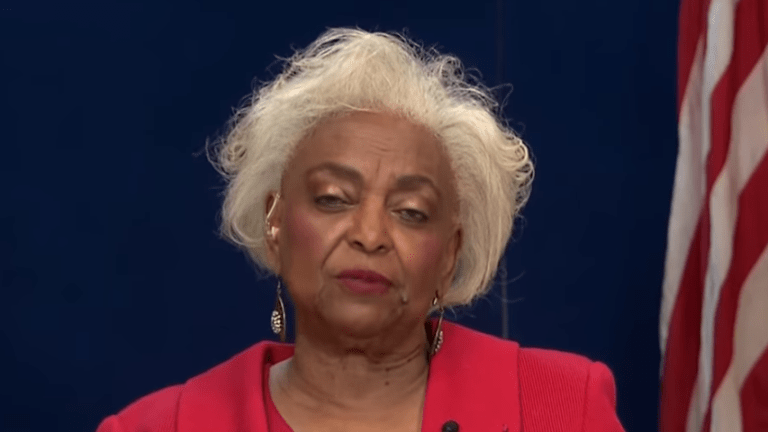 Supervisor of Elections Brenda Snipes Resigns After Controversial Florida Election
Broward Supervisor of Elections Brenda Snipes has submitted her resignation after the controversial battle for governor comes to an end.
The news was confirmed by Burnadette Norris-Weeks, an attorney who works as counsel to the Supervisor of Elections Office.
According to the Sun-Sentinel, Norris-Weeks claims that she saw an early draft of the letter. In the letter, Snipes claimed that she was resigning so that she could spend more time with her family.
 "I am ready to pass the torch," she wrote in the letter to Gov. Rick Scott.
Her resignation would be effective Jan. 4.
During the just-completed recount of the midterm election, Scott made it clear that he was not happy with Snipes' conduct an even asked the Florida Department of Law Enforcement to investigate what "may be rampant fraud," without offering any proof of such fraud.
Today, Snipes told reporters that she's worked in the office "for about 15 years, and I have to say this the first time that this office or I have been under such attacks. There have been issues that haven't gone the way we wanted it. You can call it a mistake or you can call it whatever you want to call it."
She then stated that it was time "to move on."
Trump had publicly called for Snipes to be fired for her handling of the Florida recount.
Republican Jeb Bush was quick to share his opinions on her resignation, tweeting:
"There is no question that Broward County Supervisor of Elections Brenda Snipes failed to comply with Florida law on multiple counts, undermining Floridians' confidence in our electoral process. Supervisor Snipes should be removed from her office following the recounts."