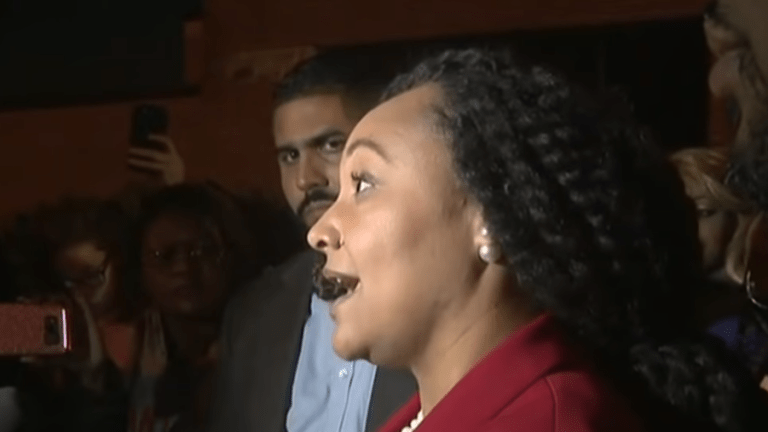 State Sen. Nikema Williams on Protest Arrest: "I was 'Singled Out"
State Sen. Nikema Williams, who was arrested at the State Capitol for standing with constituents for asking for every vote to be counted, states that she was "singled out" during the protest.
"I joined them down on the floor and I was singled out as a Black female senator, standing in the rotunda with constituents in the Capitol, in the body that I serve in, and I was singled out and arrested today for standing with so many Georgians who are demanding every vote be counted," Williams said upon her release.
When asked if police knew she was a state senator, Williams said "I wear my name tag every day in the Capitol."
Her colleague, state rep David Dreyer, a white male - was not arrested during the protest. He spoke out about the incident. "Because of the bias and the way that our laws are enforced, just like I went down with Sen. Williams to try to de-escalate the situation, Sen. Williams was taken away." He added, ""For some reason, I saw Capitol police lined up three abreast, row after row after row, looking like they were trying to stop a riot, when we were standing up for people's right to vote. So this is not democracy; this looks a lot more like an authoritarian government. And it seems like that's happening a lot these days, doesn't it?"
Many are querying as to why Dreyer was not arrested during the protest too? This definitely looks like another case of racial profiling.