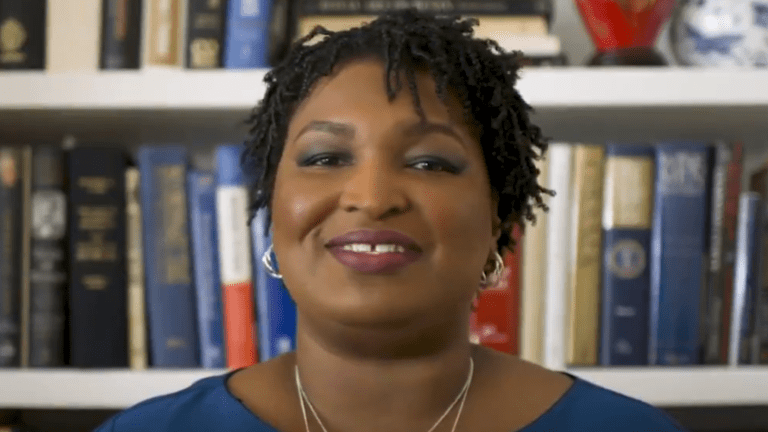 Stacey Abrams will not be running for Senate in 2020
Stacey Abrams has announced that she will not be running for Senate in 2020, despite calls for her to do so.
"The Senate provides a singular platform from which to address the issues of access to justice, economic security, health care and restoring the integrity of our nation's democracy," Abrams said in the announcement video. "However, I am announcing today that I will not be a candidate for the United States Senate."
"I am so grateful for all of the support and encouragement I have received from fellow Georgians, to leaders of Congress and beyond," she continued.
"However the fights to be waged require a deep commitment to the job, and I do not see the U.S. Senate as the best role for me in this battle for our nation's future."
Abrams had been mulling over a decision to run, but there has also been some speculation that she may enter the 2020 race as a running mate for one of her Democratic presidential candidate peers.
"I've been deeply honored by so many fellow Georgians asking me to serve," she told AJC in an interview. "But my responsibility is not simply to run because the job is available. I need to run because I want to do the job."
Abrams became a household name after a closely fought gubernatorial bid. Abrams would have been the first African American woman ever elected governor but lost out to Gov. Brian Kemp, who was Georgia's secretary of state at the time who she accused of "stealing" the election.