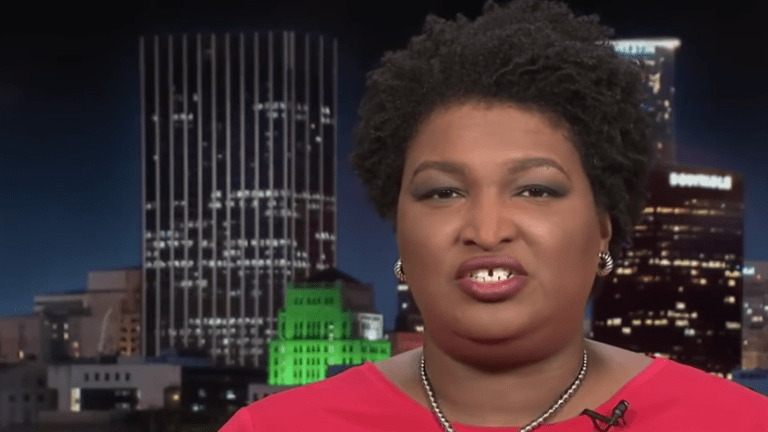 Stacey Abrams wants Hollywood to '#StayAndFight' in Georgia instead of boycotting over abortion law
Stacy Abrams has responded to Hollywood giants who have threatened to boycott Georgia over the restrictive new Abortion Laws.
Flim giants Disney, Netflix and WarnerMedia have made it clear that they will cease production in the state of Georgia if the new restrictive abortion law is established.
Earlier this month, Georgia's Republican Gov. Brian Kemp signed the "fetal-heartbeat bill." The bill bans abortion as early as six weeks into pregnancy. 
WarnerMedia stated that they will not be producing any "new productions" in Georgia if the bill takes effect.
"We operate and produce work in many states and within several countries at any given time and while that doesn't mean we agree with every position taken by a state or a country and their leaders, we do respect due process," WarnerMedia said. "We will watch the situation closely and if the new law holds we will reconsider Georgia as the home to any new productions. As is always the case, we will work closely with our production partners and talent to determine how and where to shoot any given project."
Abrams told The Los Angeles Times that the fallout "puts us in a unique position to fight back — not only against the legislation here but the legislation around the country — and to fund the defeat of these politicians and their horrible behavior."
Kemp appears to be committed to moving forward with the bill telling Republicans that he will follow through "even though that makes C-list celebrities squawk."
Georgia could be kissing goodbye to billions of dollars from the film industry.