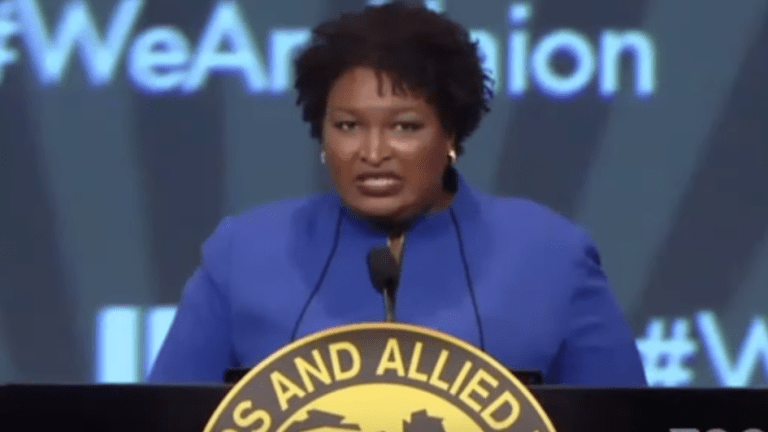 Stacey Abrams Reveals she'd Be Open to Running for Vice President
Stacey Abrams, the former Democratic nominee for Georgia governor, revealed that she is open to becoming the running mate for "any" of the White House candidates running for 2020.
During an interview with the New York Times, Abrams stated, "I would be honored to be considered by any nominee."
While some were hoping that Abrams would consider running for president, but Abrams categorically stated that she would not be running for president in the upcoming 2020 elections.
"I've been thinking about this for the last few weeks, and I've just come to the decision that my best value add, the strongest contribution I can give to this primary, would be to make sure our nominee is coming into an environment where there's strong voter protections in place," she told the news outlet.  
Abrams also revealed why she is not running for Senate.
"My decision not to run for the Senate was because I do not want to serve in the Senate. I think that there are people who are running who are the right people for that job. And I'm going to do my best to ensure that they can become the senator from Georgia. And that means fighting voter suppression. That means making sure that we are learning things from our 2018 campaign," she explained.
"But as I think about my next step, my first responsibility is to ensure that when the primary is done — when the nominee decides to choose their running mate — that they are choosing based on knowing that we are in a country where we have built the infrastructure in those battleground states. And that I've done my part."
Now which Democratic candidate is going to scoop Abrams up?