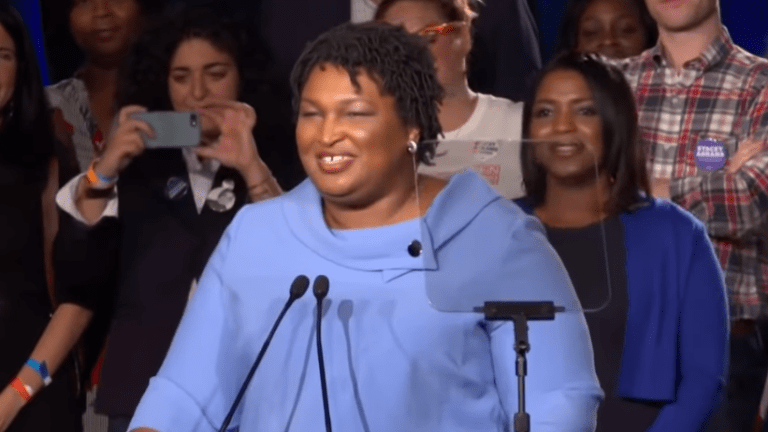 Stacey Abrams May Request New Vote in Georgia Governor's Race
Stacey Abrams' campaign and legal team are getting ready to request a completely new vote in the race to become Georgia's new governor.
According to the Associated Press, the move is being discussed as Georgia elections officials appear to be on the cusp of certifying Republican Brian Kemp.
Kemp who served as the state's chief elections officer stepped down from his position only two days after the results were announced. He should have stepped down before the midterm elections and many were wondering why he could oversee a race in which he was one of the candidates.
Top Abrams advisers told The Associated Press, that "the Democratic candidate hasn't finalized a decision about whether to proceed once state officials certify Kemp as the victor. That could happen as early as Friday evening."
The legal team is "considering all options," Allegra Lawrence-Hardy, Abrams' campaign chairwoman said, including federal court remedies.
If Abrams does request a new vote, the move would be unprecedented, but the midterm elections in both Florida and Georgia have appeared to be so murky, that a new vote seems like the only fair option.
Currently Kemp is in the lead. Kemp's 18,000-vote lead is enough to avoid a Dec. 4 runoff and state officials are preparing to officially declare him the winner. His campaign has accused Abrams of staging a "publicity stunt" and a "ridiculous temper tantrum."