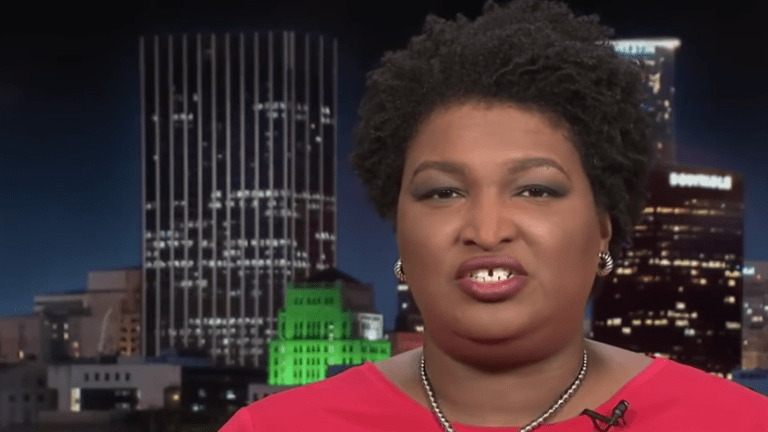 Stacey Abrams donates $10,000 to abortion rights groups
Stacey Abrams is making it clear which side of the fight she is in the fight for abortion rights.
Fair Fight Action announced on Monday that it's making the contributions to the ACLU, NARAL Pro-Choice Georgia, Planned Parenthood and eight other groups. 
Abrams has been working hard to keep corporations in Georgia after several movie industry heavyweights announced that they are considering pulling production from the state if it enacts the restrictive 'heartbeat bill.'
The former Georgia gubernatorial nominee flew to Los Angeles on Tuesday to meet with Hollywood executives and other industry officials, encouraging them to not boycott Georgia because of the controversial heartbeat abortion law. 
"It was a really solid meeting. I was very excited by the energy and the attendances. It was a packed room," Abrams told WSB-TV. "My mission is to make sure these jobs stay in Georgia. That should be everyone's mission."
If they decide to abandon Georgia, it could cost the state a massive $9 billion in income.
"We had productive conversations with execs, show runners, actors & more. If companies #StayAndFight, we can save jobs, build power and most importantly, protect women. While the call to leave resonates for some, we must leverage the time before a final determination to lead," Abrams tweeted following the meeting.
"Business relies on predictability - too many companies will face growing uncertainty in our healthcare environment. This forced pregnancy bill targets women but every Georgian is at risk if we lose doctors, jobs and billions. #StayAndFight" she continued.