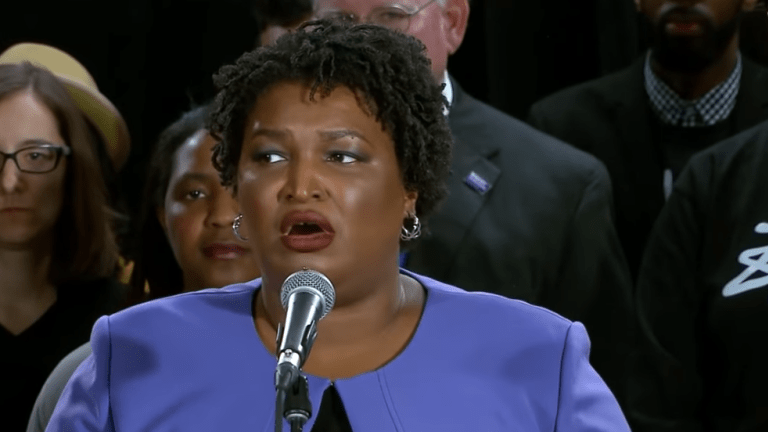 Stacey Abrams-Backed Group Challenges Georgia Election Process
A political organization backed by Democrat Stacey Abrams filed a federal lawsuit Tuesday challenging the way Georgia's elections are run.
Abrams had made it clear when she eventually conceded to Brian Kemp, that she would be challenging the "grossly mismanaged" 2018 election.
The alleged voter suppression deprived low-income people and people of color especially, of their right to vote. This is a violation of the constitution.
The Associated Press reports that Fair Fight Action filed the suit against interim Secretary of State Robyn Crittenden and state election board members in their official capacities.
"The general election for governor is over, but the citizens and voters of Georgia deserve an election system that they can have confidence in," Lauren Groh-Wargo, Abrams' campaign manager who's now CEO of Fair Fight Action, told reporters on the steps of the federal courthouse in Atlanta.
More than 40,000 people reported problems when they tried to register or vote, and their stories bolster the allegations in the lawsuit, Groh-Wargo said.
Candice Broce, a spokeswoman for the secretary of state's office, said: "it has never been easier to register to vote or make your voice heard at the ballot box in our state." She added that the secretary of state's office and local elections officials "remain committed to secure, accessible, and fair elections for all voters."
The lawsuit asks a federal judge to declare that Georgia's current elections process violates the U.S. Constitution and federal law and asks the judge to order the state to stop using the "exact match" and "use it or lose it" policies and to stop using electronic voting machines with no auditable paper trail.