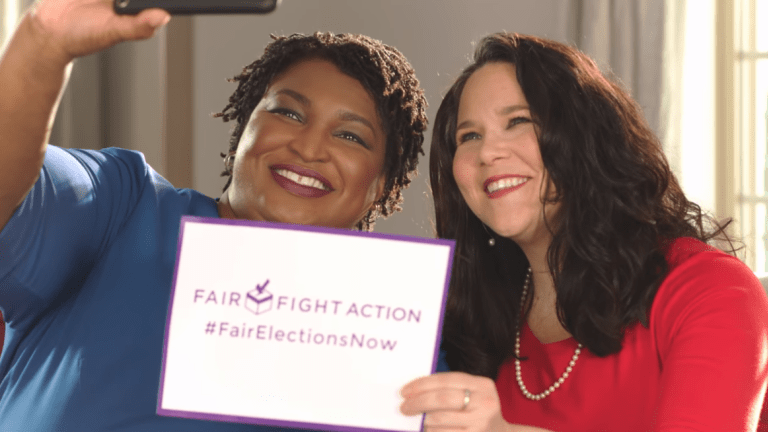 Stacey Abrams appeared in Super Bowl LIII ad
Stacey Abrams appeared did not miss out on the Super Bowl hype and used the platform to debut her new ad for voting rights,
The Georgia Democrat and former gubernatorial candidate promoted her political group, Fair Fight during Sunday's game. In the commercial, Abrams sits beside Republican commissioner Natalie Crawford of Habersham County.
"Every vote should be counted from every corner of our state," she said "Join us in the fight for election reform."
Since then, she committed her efforts to cleaning up the voting system.
"The totality of the errors made, of the gross mismanagement, of the incompetence — 1.5 million people purged [from voter rolls], 53,000 [votes] put on hold, 3,000 denied the right to register as new citizens, long polling lines, misplaced provisional ballots — the totality of the issues demonstrates that there has been gross mismanagement of our elections," Abrams told NPR back in November.
"I'm not suggesting that I know I would have won, but I am saying that the results were unalterably made less safe and less secure because of the actions taken by the secretary of state."
Her sentiments are echoed on the Fair Fight website:
"We know that the 2018 elections in Georgia were rife with mismanagement and irregularities. That's why I'm making it my mission to advocate for free and fair elections. Can I count on your help? Join us in the fight so we can ensure access to democracy for all."
If you'd like to support Fair Fight, click here for more information.