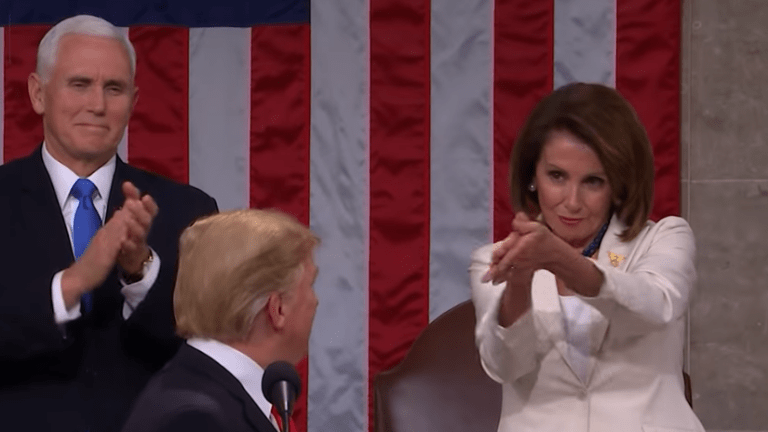 Speaker Nancy Pelosi denies there will be another government shutdown
Speaker Nancy Pelosi has stated in a new interview that Republican leaders in Congress would not support another partial government shutdown over funding for Trump's plans southern border wall.
During a press conference, Pelosi told Politico:
"There will not be another shutdown. No, it's not going to happen."
She then reportedly joked:
"I have a club that I started, it's called the 'Too Hot to Handle Club.' And this is a too-hot-to-handle issue." 
The news comes a week ahead of the three-week timeline Trump delivered to both parties to reach a resolution.
Funding for the federal government is due to expire on Feb. 15 unless Congress passes another appropriations bill. The Dems have stated that they will not be offering up the $5.7 billion funding for the wall and doubled down on this on Tuesday where she was dismissive of Trump's State of the Union address:
"Don't waste your time on this. This is theatrics, this is not government. We just take this in stride," Pelosi told Politico.
"When [Trump] makes an assault on Mr. Schiff and congressional responsibility for oversight, he is making an assault on the Constitution of the United States, the separation of powers, co-equal branches of government... We honor the institution in which we serve, the Congress of the United States. I hope he would honor it, too."
So does this mean that Trump will move on from the wall he built his campaign on? We doubt it. He is still reported to be considering using national emergency funds, but there are whispers that the GOP would not stand behind this decicion.