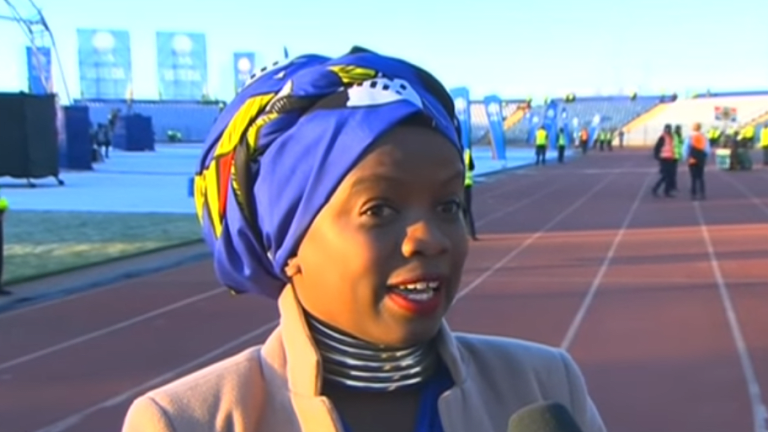 South African MP claims self-defense after punching racist white man in the face
A South African Member of Parliament has defended punching a white man in the face, citing self-defense.
DA MP Phumzile Van Damme punched the man in question at the V&A Waterfront in Cape Town in an alleged racial incident earlier this week.
Shortly after the incident, Van Damme hopped onto Twitter to address the incident:
"Management of V&A Waterfront if you're going to allow racism and racists on your premises, please announce it to all. I will not stand for anyone's racism towards me or anyone. And don't send me some PR clichéd response either, ACTION," she wrote in one tweet.
Van Damme then explained the circumstances which lead to her punching the young man in the head:
"The family. This lady was filming me the entire time, so I tried to take photos & that little shit in the black t-shirt came to my face & came within my face & "voetsek you black" & threw on the ground. He was threatening violence so in self-defense I punched him in the head," she tweeted.
Waterfront spokesperson Donald Kau said: "We will be talking to Phumzile personally to get her account of the incident as well as the security manager who was present," per the Sunday Times.
"We cannot pre-empt what action will be taken yet...
"We welcome people from all over the world, of a diverse range of cultures. Racists are simply not welcome. We must not have these incidents happen at all." 
Van Damme has been lauded as one of the most influential Black, female leaders in DA. She has said she will file charges against the family and is demanding that the tourist spot release their surveillance footage.