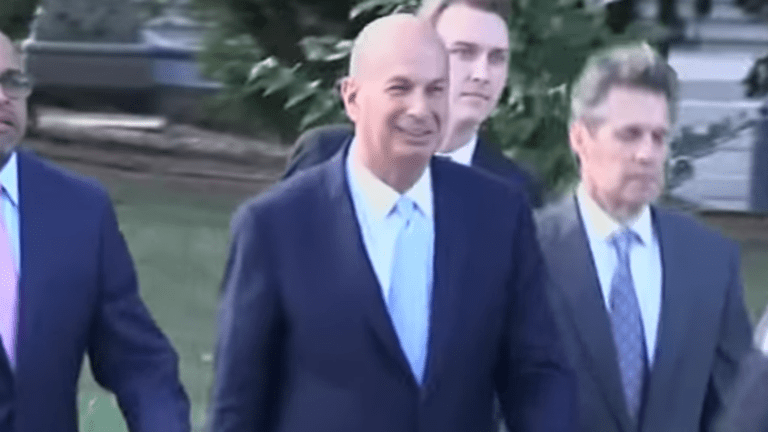 Sondland revises Ukraine quid pro quo testimony
Top diplomat Gordon Sondland, who was appointed by President Trump, has walked back on his testimony in the House impeachment probe this week - confirming that president's dealings with Ukraine likely amounted to a quid pro quo.
Sondland serves the administration as U.S. ambassador to the European Union and had previously stated that Trump had not used U.S. aid to Ukraine as a carrot to recruit them into smearing political opponent, former Vice President Joe Biden.
"By the beginning of September 2019, and in the absence of any credible explanation for the suspension of aid, I presumed that the aid suspension had become linked to the proposed anti-corruption statement," his revised statement reads.
Sondland claims that "I now recall" a Sept. 1 meeting with top U.S. and Ukrainian officials in Warsaw. He claims that he told an adviser to Ukrainian President Volodymyr Zelensky that nearly $400 million in U.S. financial aid was contingent upon Zelensky investigating the 2016 election as well as Burisma Holdings, a Ukrainian energy company that employed Biden's son.
"After a large meeting, I now recall speaking individually with Mr. Yermak, where I said that resumption of U.S. aid would likely not occur until Ukraine provided the public anti-corruption statement that we had been discussing for many weeks," Sondland said.
This is terrible news for Trump, who has hidden behind the stonewall silence of his staunchest allies.
The White House remains in denial over Sondland's testimony.
"Ambassador Sondland squarely states that he 'did not know, (and still does not know) when, why or by whom the aid was suspended.' He also said he 'presumed' there was a link to the aid—but cannot identify any solid source for that assumption," White House press secretary Stephanie Grisham said in a statement.