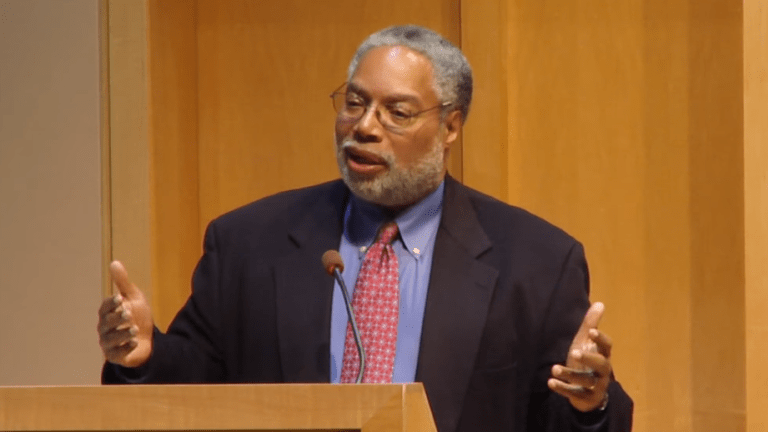 Smithsonian Founder recalls Trump tour: 'I had been less successful than I had expected'
Lonnie G. Bunch III, the founding director of the Smithsonian's National Museum of African American History and Culture, has spoken about his disappointing meeting with Trump, whom he gave a private tour of the museum back in 2017.
The Washington Post reported details from Bunch's upcoming memoir, where he revealed that the Trump administration initially requested that the president and Secretary of Housing and Development Ben Carson be given a private tour of the museum on Martin Luther King Jr. Day.
They also requested that the museum be closed to the public on the day.
"The notion that we could shut out visitors on the first King holiday since the opening of the museum was not something I could accept," Bunch reportedly wrote in his memoir. 
He also revealed that Trump's aides issued a warning not to show the president anything "difficult," because he was apparently in a "foul mood."
"It was not my job to make the rough edges of history smooth, even for the president," he writes, per The Post.
"The president paused in front of the exhibit that discussed the role of the Dutch in the slave trade," Bunch continued. "As he pondered the label I felt that maybe he was paying attention to the work of the museum. He quickly proved me wrong. As he turned from the display he said to me, 'You know, they love me in the Netherlands.' All I could say was let's continue walking."
"There is little I remember about the rest of the hour we spent together. I was so disappointed in his response to one of the greatest crimes against humanity in history," he added. "Here was a chance to broaden the views and the understanding of the incoming president and I had been less successful than I had expected."