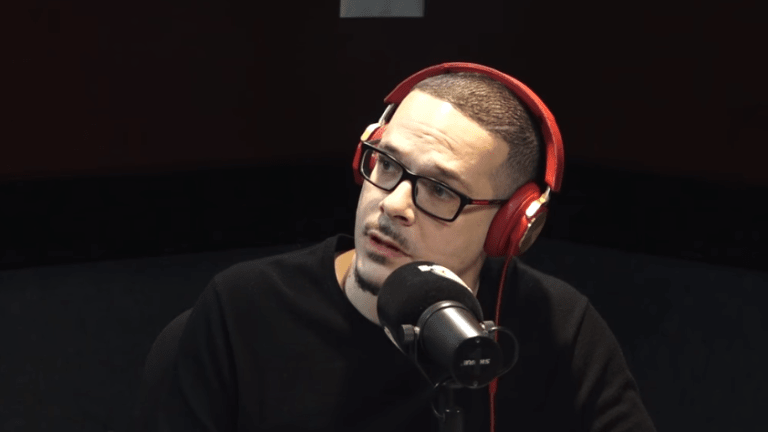 Shaun King Apologizes To Clarissa Brooks
She rejects his apology
Activist Shaun King has apologized to for threatening to sue her after a tweet was posted on social media, accusing him of stealing from the families of Jazmine Barnes and Cyntoia Brown.
King penned the apology on Medium.com. In the letter, he says:
"Yesterday I reached out to Clarissa Brooks, a young organizer, to apologize to her directly. I would like an opportunity to do so face to face, as well, if she would consider it. In an attempt to correct what I felt was great harm caused by Ms. Brooks, I basically traded my hurt for hers. And that's not OK. I do not wish to silence her, to silence Black women, or to silence the LBTQ community. I love and support these communities daily."
He takes accountability for intimidating her and reiterated that he does not wish to silence her:
"But my actions have clearly betrayed my heart this past week and I regret that tremendously. At the moment in which a single Black woman feels intimidated by my actions, I've clearly made a mistake. Period. It doesn't matter if I've been wronged — I still have a responsibility to use my influence in a way that never causes harm." 
"Of course, my only original intent was to address a single very damaging false tweet from Ms. Brooks, but in doing so, she felt bullied by me and threatened by others. That's a fail. I am thankful that Clarissa deleted the false tweet in question here, but this process has done more harm than good," he wrote. 
Adding:
"Regardless of my intent, Clarissa sincerely felt bullied by my private outreach and public statements. No matter what led to my communication with Ms. Brooks, I do not want her to feel or be intimidated in any way. I also do not want her to be silenced."
Two weeks ago, Brooks tweeted:
"Are folks going to hold Shaun King accountable to money he 'raised' for Cyntoia? Or is that going to disappear as well…" but deleted the tweet after se received an email from King's attorneys threatening her with legal action unless she publicly apologized.
She is refusing to apologize and posted the following tweet in response to King's apology note.