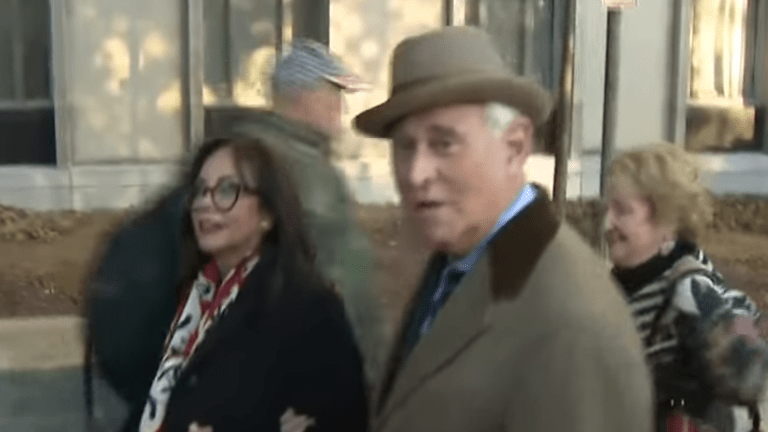 Several DOJ lawyers resign over Roger Stone sentencing
The prosecutorial team on Roger Stone's case resigned Tuesday after the Department of Justice asked a federal court to reduce the recommended seven-to-nine-year prison sentence.
The prosecutors claimed that its earlier recommendation "does not accurately reflect the Department of Justice's position" and asked the judge to impose a sentence that was "far less."
"The government respectfully submits that a sentence of incarceration far less than 87 to 108 months' imprisonment would be reasonable under the circumstances," the DOJ wrote.
Trump denied on Tuesday that he instructed the DOJ to change its sentencing recommendation.
"I'd be able to do it if I wanted. I have the absolute right to do it. I stay out of things," Trump told reporters in the Oval Office.
"I didn't speak to them. I thought the recommendation was ridiculous. I thought the whole prosecution was ridiculous," Trump continued. "I thought it was an insult to our country."
The DOJ said Stone's crimes do warrant a prison sentence, but that the seven to nine years recommended a day before "would not be appropriate or serve the interests of justice in this case." 
Rep. Adam Schiff, the chairman of the House Intelligence Committee, said it would amount to abuse of power if political interference had a hand in the Stone sentencing reversal.
"I do not take a position on the proper prison term for Mr. Stone, but it would be a blatant abuse of power if President Trump has in fact intervened to reverse the recommendations of career prosecutors at the Department of Justice," Schiff said. "Doing so would send an unmistakable message that President Trump will protect those who lie to Congress to cover up his own misconduct, and that the Attorney General will join him in that effort."
Senate Minority Leader Charles Schumer is now calling on the Justice Department inspector general to launch a formal investigation into the recommended sentencing reduction.
"This situation has all the indicia of improper political interference in a criminal prosecution," Schumer said in a letter sent to DOJ Inspector General Michael Horowitz. "I therefore request that you immediately investigate this matter to determine how and why the Stone sentencing recommendations were countermanded, which Justice Department officials made this decision, and which White House officials were involved."