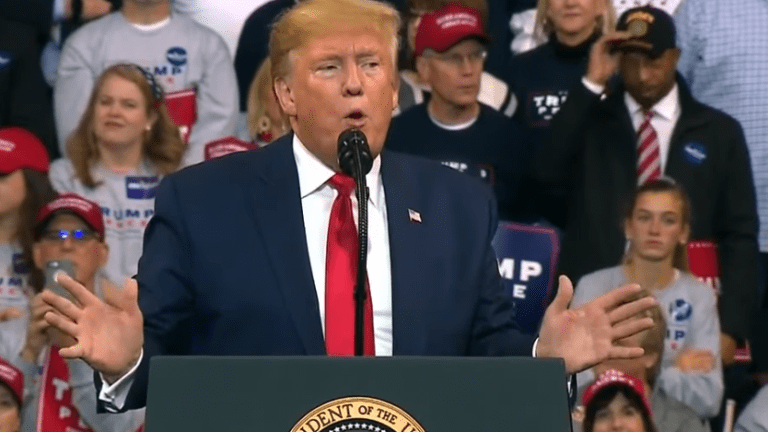 Senate impeachment trial expected to begin in January
Majority Leader Mitch McConnell has said that he expects an impeachment trial in the Senate to start in January.
The Dems are scheduled to vote on articles of impeachment next week.
"What is not possible, obviously, would be to turn to an impeachment trial or to do USMCA in the Senate before we break for Christmas," McConnell said, touching on Trump's recent trade deal with Canada and Mexico.
House Democrats formally unveiled articles of impeachment on Tuesday, and a full vote on the House floor is expected as soon as next week. 
After House Democrats unveiled two articles of impeachment against Trump, White House press secretary Stephanie Grisham released a statement claiming that it "does not hurt the President, it hurts the American people, who expect their elected officials to work on their behalf to strengthen our Nation."
"The President will address these false charges in the Senate and expects to be fully exonerated because he did nothing wrong," Grisham continued.
Earlier this month, Pelosi announced that the House will move forward with impeaching President Trump, and are pursuing his removal from office.
"The president's actions have seriously violated the Constitution," Pelosi said in a televised address against a backdrop of American flags. "Our democracy is at stake. The president leaves us no choice but to act."
"The facts are uncontested: the president abused his power for his own personal political benefit at the expense of our national security," she said. "If we allow a president to be above the law, we do so surely at the peril of our republic," Pelosi said. "In America, no one is above the law."