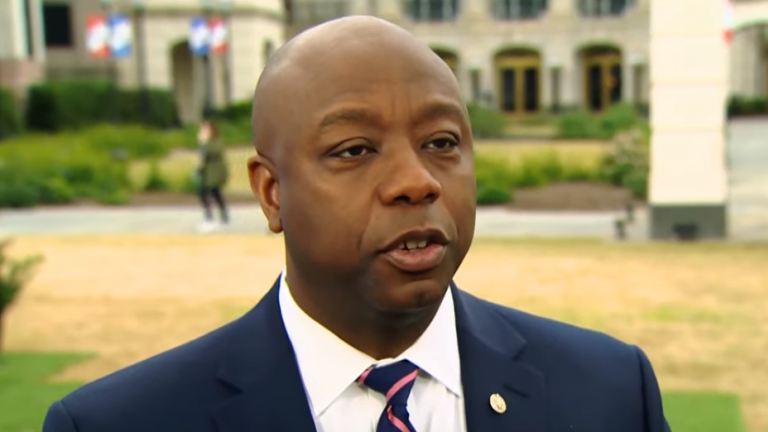 Sen. Tim Scott votes against coronavirus stimulus package
Republican U.S. Sen. Tim Scott faces scrutiny after he voted against a $100 billion stimulus package to ensure the country is able to weather the unexpected storm caused by the recent COVID-19 outbreak.
The Senate passed the measure with a 90-8 vote, and President Trump signed the order, but the public was baffled as to how the senator could vote against the package, which could help so many of its citizens.
Though the legislation provides free testing, it expands unemployment benefits and provides paid sick leave to some displaced workers due to the COVID-19 virus emergency.
"The provisions in the bill as it relates to paid leave place a mandate on small businesses without a corresponding immediate cash flow. We all agree that paid leave needs to play a significant role in relief packages, but to mandate paid leave, and then tell businesses they will get it back in a tax credit is not a good path for a couple reason," his statement to WPDE reads.
The statement continued, "First and foremost, these small businesses will still have to pay out, with no additional liquidity coming in. We heard that from across different groups in South Carolina, and take that concern very seriously. Second, small businesses are already in need of relief to stay afloat at all and make payroll for their workers. This bill does nothing to address the revenue shortfalls that they are beginning to experience, instead imposing a new administrative and financial burden on them, with back-end assurances. Creating a new obligation for struggling businesses and promising, through a complex system, to reimburse that new obligation on the back end creates yet another hurdle for businesses in desperate need of financial support," Scott's statement reads. "One of our goals in the next round of relief is to ensure immediate cash flow, instead of a tax credit with an unclear structure and timeline. As it stands, the House bill could accelerate layoffs and closings, which is the opposite of what we're trying to achieve."