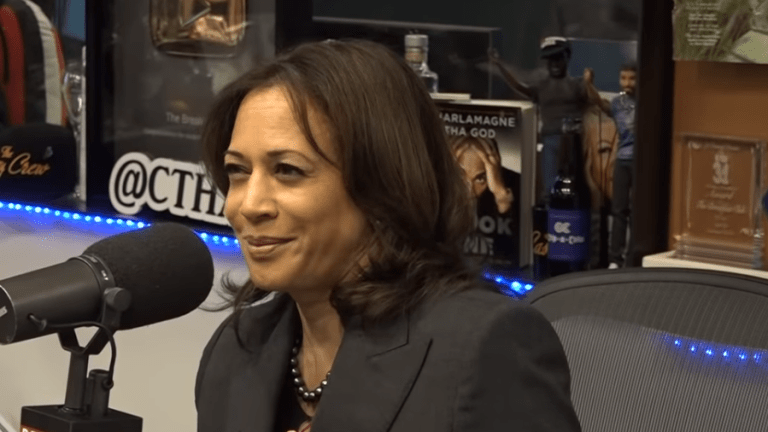 Sen. Kamala Harris: "I'm Black, and I'm proud of being Black"
Since announcing her presidential bid, Sen Kamala Harris has found herself the target of critics who have questioned her Blackness, and says that she is "proud of being Black."
She visited The Breakfast Club on Monday morningand spoke candidly about the claims that she is not Black.
Sen. Kamala Harris directly confronted critics Monday who have questioned her black heritage, her record incarcerating minorities as a prosecutor and her decision to marry a white man.
"So I was born in Oakland, and raised in the United States except for the years that I was in high school in Montreal, Canada," she explained.
"And look, this is the same thing they did to Barack (Obama). This is not new to us and so I think that we know what they are trying to do. They are trying to do what has been happening over the last two years, which is powerful voices trying to sow hate and division, and so we need to recognize when we're being played," Harris said.
"I think they don't understand who black people are. I'm not going to spend my time trying to educate people about who black people are. Because right now, frankly, I'm focused on, for example, an initiative that I have that is called the 'LIFT Act' that is about lifting folks out of poverty I'm black, and I'm proud of being black," she said. 
"I was born black. I will die black, and I'm not going to make excuses for anybody because they don't understand."
Watch the entire interview below.