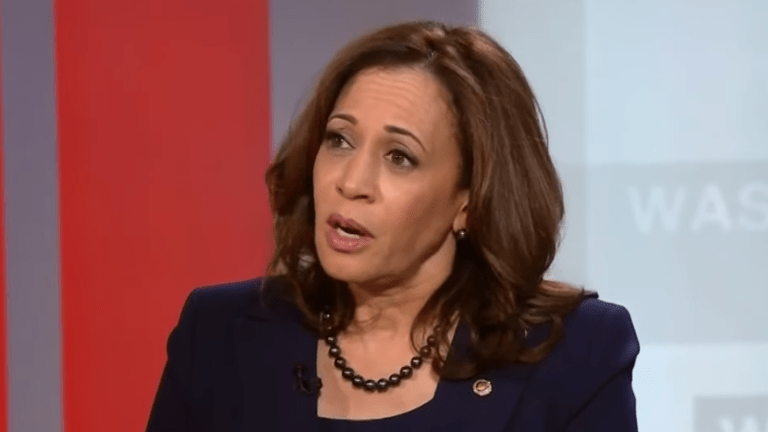 Sen. Kamala Harris and Rep. Maxine Waters join forces on $13 Billion plan to end homelessness
Sen. Kamala Harris (D-Calif.), introduced a bill that would invest billions of more dollars in affordable housing and other initiatives to prevent homelessness across the country.
The new bill is similar to a bill introduced by Rep. Maxine Waters (D-Calif.) in March, which passed in committee and is expected to go to the House floor.
"Housing is a human right – yet too many people don't have a safe place to call home. We must act quickly to tackle our country's homelessness crisis head on with serious investments in programs that get at the root causes of this issue," said Sen. Harris. 
"This is our best chance to make a difference and put roofs over people's heads. The Ending Homelessness Act has already passed out of committee and is likely headed to the House floor soon. The women and men who woke up this morning on a bench or under an overpass cannot afford to wait. I'm proud to work with Congresswoman Waters, Senator Murray, Senator Hirono, and Senator Gillibrand to help make homelessness a thing of the past, both in California and around the country," he statement reads.
Harris' Ending Homelessness Act would give an additional $13.27 billion over five years to create an estimated 400,000 affordable housing units. The bill is co-sponsored by Sens. Kirsten Gillibrand (D-N.Y.), Mazie Hirono (D-Hawaii) and Patty Murray (D-Wash.)
"In the richest country in the world, it is simply unacceptable that we have people living in the streets," said Chairwoman Waters. "Today, there are over a half million people experiencing homelessness nationwide. Nearly 160,000 of them are children and nearly 38,000 are veterans who we have failed to support after their service to our nation.
Waters continued, "As Chairwoman of the House Financial Services Committee, I have made it a top priority to focus on this crisis. That is why I have introduced the Ending Homelessness Act of 2019, which would provide $13.27 billion in new funding over five years to federal programs and initiatives to prevent homelessness.